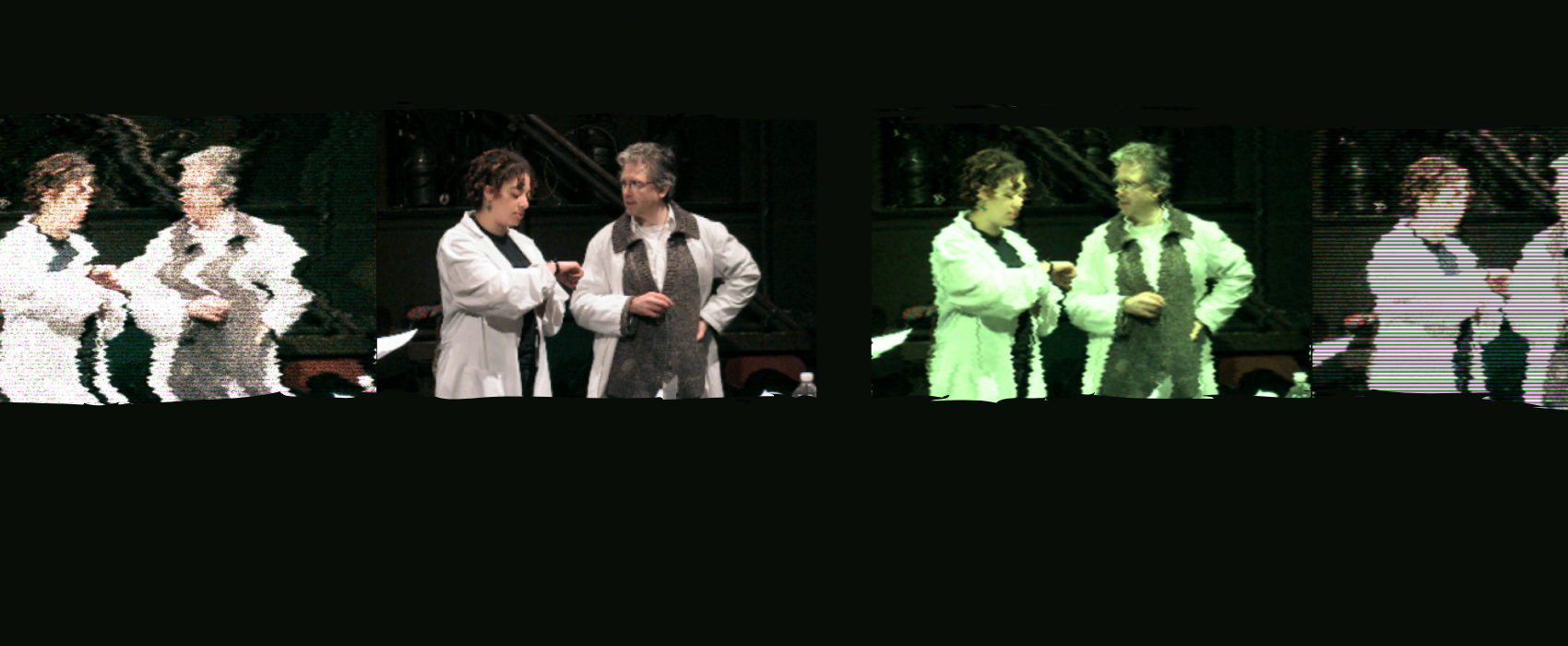 The Choral Revolution
Pure Research 11 – Rebecca Singh and Nick Carpenter
Research focus
Can the twenty-person show be the new one-person show? What role can a chorus play in non-classical theatre? What type of theatre magic can be created with a chorus in contemporary storytelling? 
Collaborators and credits
Anousha Alamian, Sarah Bezansen, Jay Bowen, Leanna Brodie, Anna Chatterton, Jayne Collins, Diana Donnelly, Megan Dunlop, Megan Flynn, Shawn Hitchins, Elva Mai Hoover, Noah Keneally, Earl Pastko, Freya Ravensbergen, Julian Richings, Katherine Sanders, Derek Scott, Jonathan Seinen, Seife Tesfaye and Norman Yeung, with Nightswimming's Brian Quirt and Naomi Campbell.
December 3-5, 2007 at the Glen Morris Studio, University of Toronto Centre for the Study of Drama.
Final Report