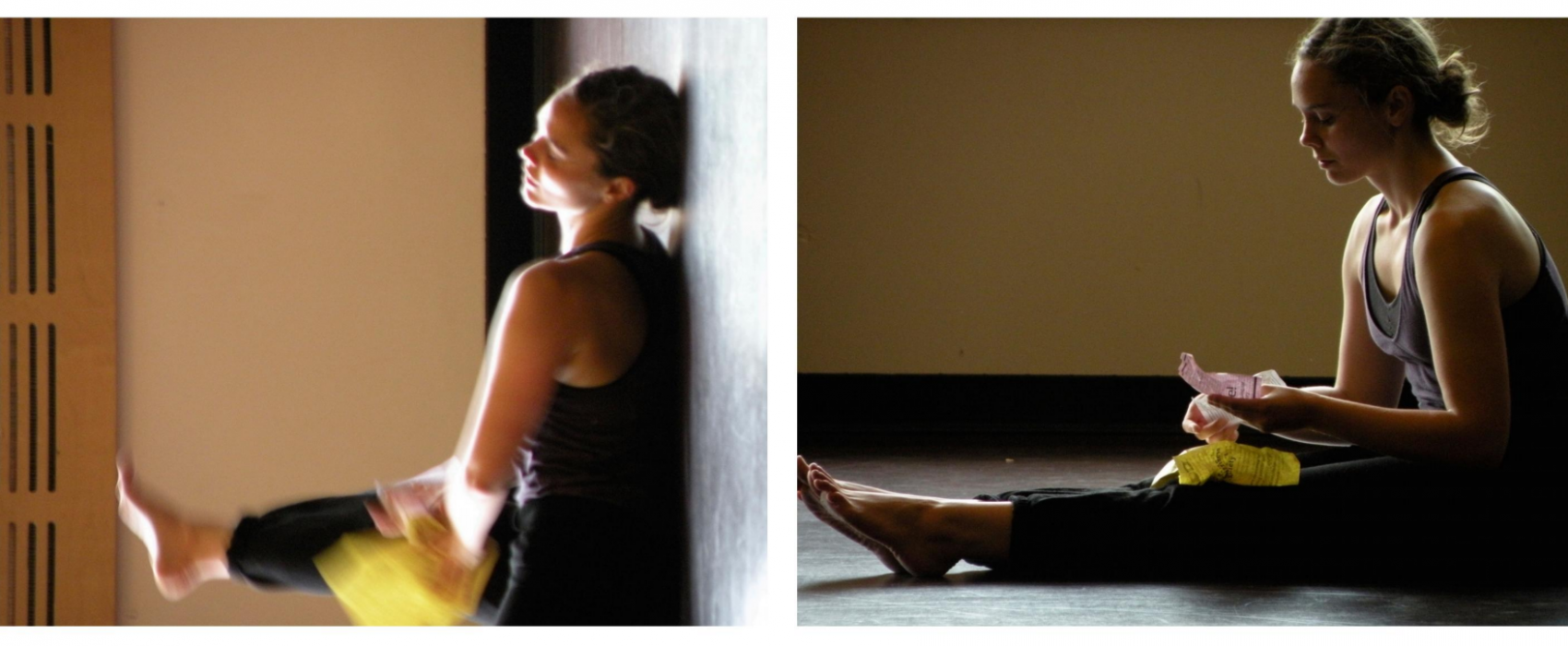 Discovering Physical Narrative
Pure Research 24 – Joanna Garfinkel and Natalie Schneck
Research focus
Developing a dramaturgical template to create emotional and evocative performance work from non-narrative source material. What are the dramaturgical potentials of non-narrative, public information such as brochures and pamphlets? How many different ways can we approach the material physically and philosophically.
Collaborators and credits
Jenn Griffin, Naomi Sider, Victoria Lyons, Elliot Vaughan, and Elysse Cheadle, with Nightswimming's Brian Quirt, Rupal Shah, and SFU's DD Kugler.
Woodward Centre, Contemporary Arts, Simon Fraser University, Vancouver, May 30-June 1, 2013.
To explore additional research materials related to this project, visit pureresearch.ca.
Final Report
Research materials