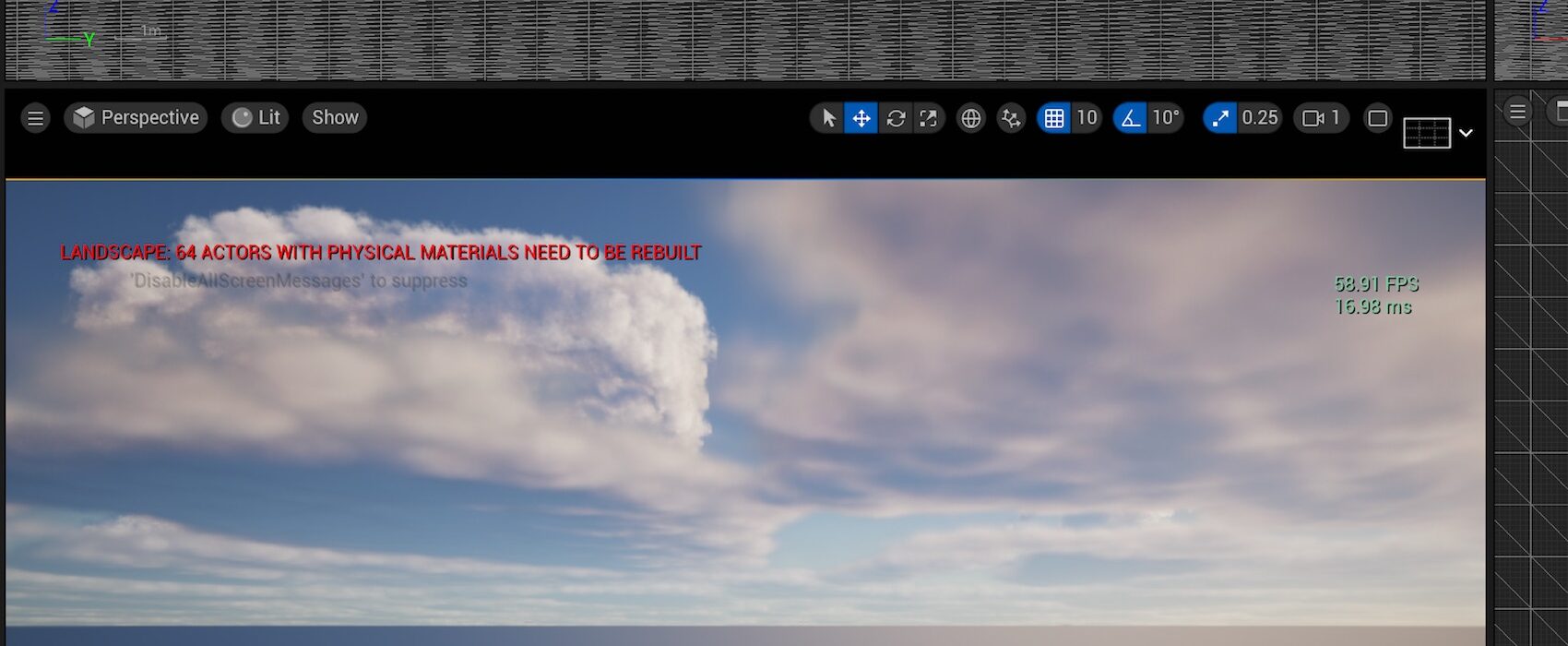 Dramaturgies of the Unreal
Pure Research 35 – Cole Lewis & Patrick Blenkarn
Research focus
Languages shape the way we see the world—but what about computer languages? What about the platforms and interfaces and software environments within which we create and communicate our projects? GbA's research project explores the dramaturgical foundations of Unreal Engine and C++ programming. Our goal, in addition to training ourselves in Unreal and C++, is to develop a repertoire of questions and provocations for artists interested in incorporating these materials into their future projects.
About the researchers
Guilty by Association (GbA) is an Ontario-based performance company led by director-playwright Cole Lewis and multimedia artist Patrick Blenkarn. The company is a framework that shifts its process with each new project or dramaturgical question, conspiring with an ever-expanding network of collaborators from far-out disciplines and faraway places.
Cole Lewis (she/her) is a mom and theatre artist. She specializes in creating live performance from design ideas, exploring new modes of storytelling, and fusing technologies to the stage. Her practice includes directing, playwriting, and the design of moving image works. Twice-nominated for Dora Awards, Cole's work uses humour, design, and technology, to explore notions of violence, expose questions of bias, and unsettle standard conceptions of 'truth'. Select credits: Writing/Directing/Performing the Dora-nominated moving image performance of 1991 for RISER Projects. Adapting Kyo Maclear's VirginiaWolf for Geordie Theatre. Co-writing/originating the Direction of the Dora-nominated Keith Richards: The One Woman Show. Directing Canada's largest wearable art show, STRUTT. Devising/Directing Redshift Music Society's immersive Still Life Continuum at Vancouver's Orpheum Theatre. Upcoming: Seed commissioned with Stratford. Greenhouse Residency with Tarragon Theatre. Disparate, divergent, and wide-ranging, Cole's works question received ideas about identity, violence, and systems of oppression to explore alternative futures.
Patrick Blenkarn (he/him) is an artist working at the intersection of performance, game design, and visual art. His research-based practice revolves around the themes of language, labour, and economy, with projects ranging in form from video games and card games to stage plays and books. In addition to his work with Guilty by Association, he is, along with Milton Lim, the co-creator of the video game for the stage, asses.masses, and the arts economy trading card game, culturecapital, and the co-founder of the national video archive of performance documentation, videocan. He has a degree in philosophy, theatre, and film from the University of King's College and an MFA from Simon Fraser University.
Collaborators and credits