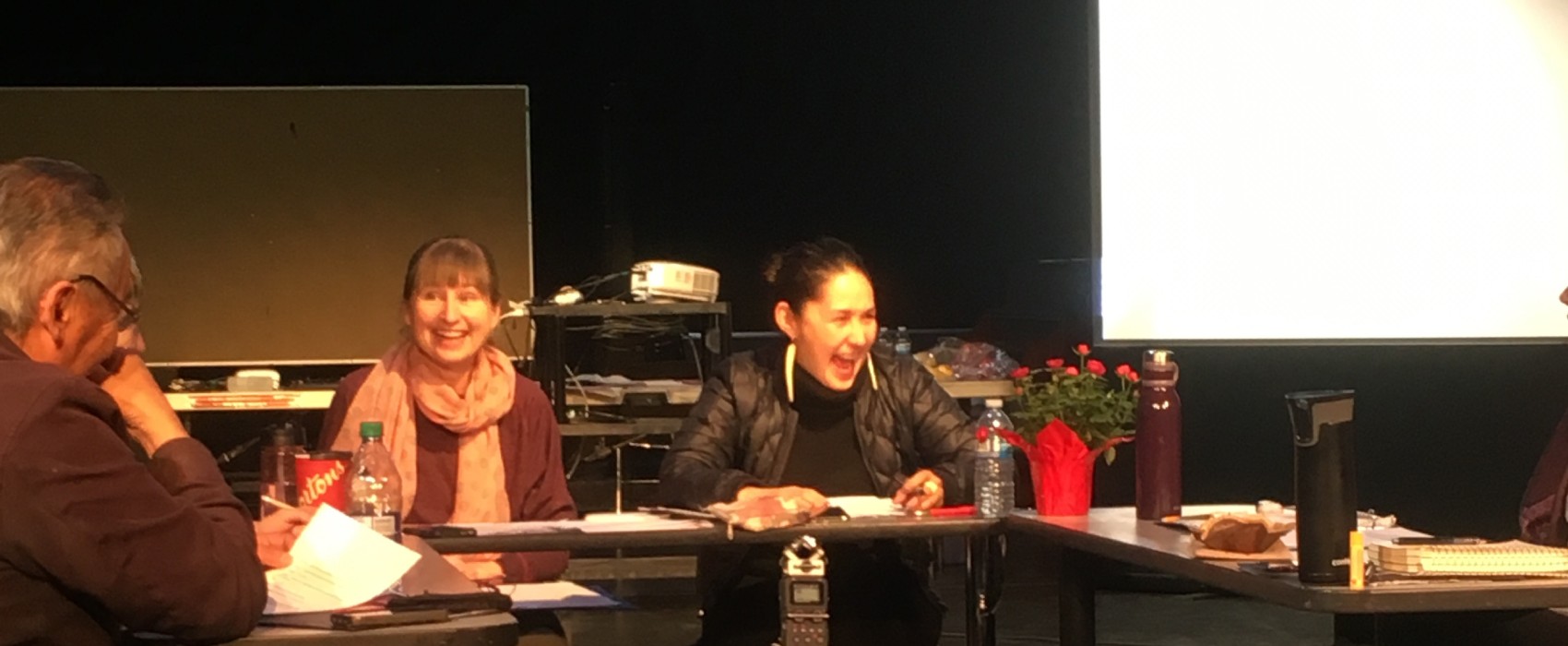 (Not) Our Mother Tongue
Pure Research 26 – Reneltta Arluk and Patti Flather
Research focus
An investigation of the use of text in a language that the audience, and possibly the performer, neither speaks nor understands, specifically in reference to Indigenous languages. Our research examined optimal ways to design performance for communities reeling from language loss through colonization and genocide, and other audiences, and promote language revitalization.
Collaborators and credits
Caleigh Crow, Steven Mark, Kristen Padayas and Buddy Wesley, with Nightswimming's Brian Quirt, Brittany Ryan and dramaturgy intern Jeff Ho, and Uof C's Bruce Barton.
Pure Research Calgary was part of a conference entitled Symbiont, which included a gathering of Nordic artists from Denmark, Iceland and Norway through the Performing Arts Relay, and a symposium of the Articulating Performance Research Seminar. All three activities were hosted by University of Calgary's School of Creative and Performing Arts, November 12-14, 2018.
Final Report
Research materials