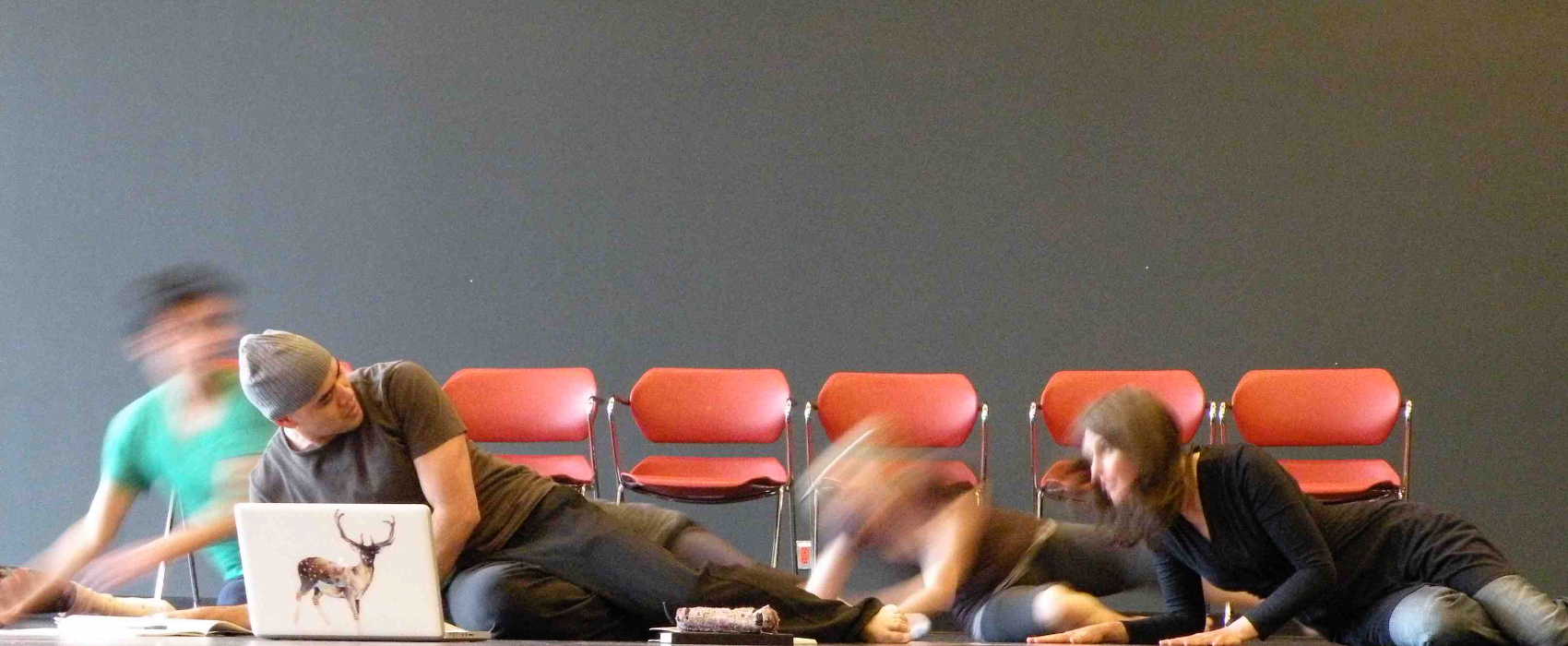 Physicality and Text
Pure Research 18 – Maiko Bae Yamamoto and James Long
Research focus
A re-examination of how Theatre Replacement uses choreography/physicality in their work, especially working with found material and verbatim texts or existing scripts.
Collaborators and Credits
Conor Wylie, Anne-Sophie Woolnough, Marcela Caceres, Minah Lee, Victor Mariano, and Justin Reist, with Nightswimming's Brian Quirt, Rupal Shah, & dramaturgy intern Leora Morris, and SFU's DD Kugler.
June 13-15, 2011 at the Woodward Centre, Contemporary Arts, Simon Fraser University, Vancouver.
Final Report