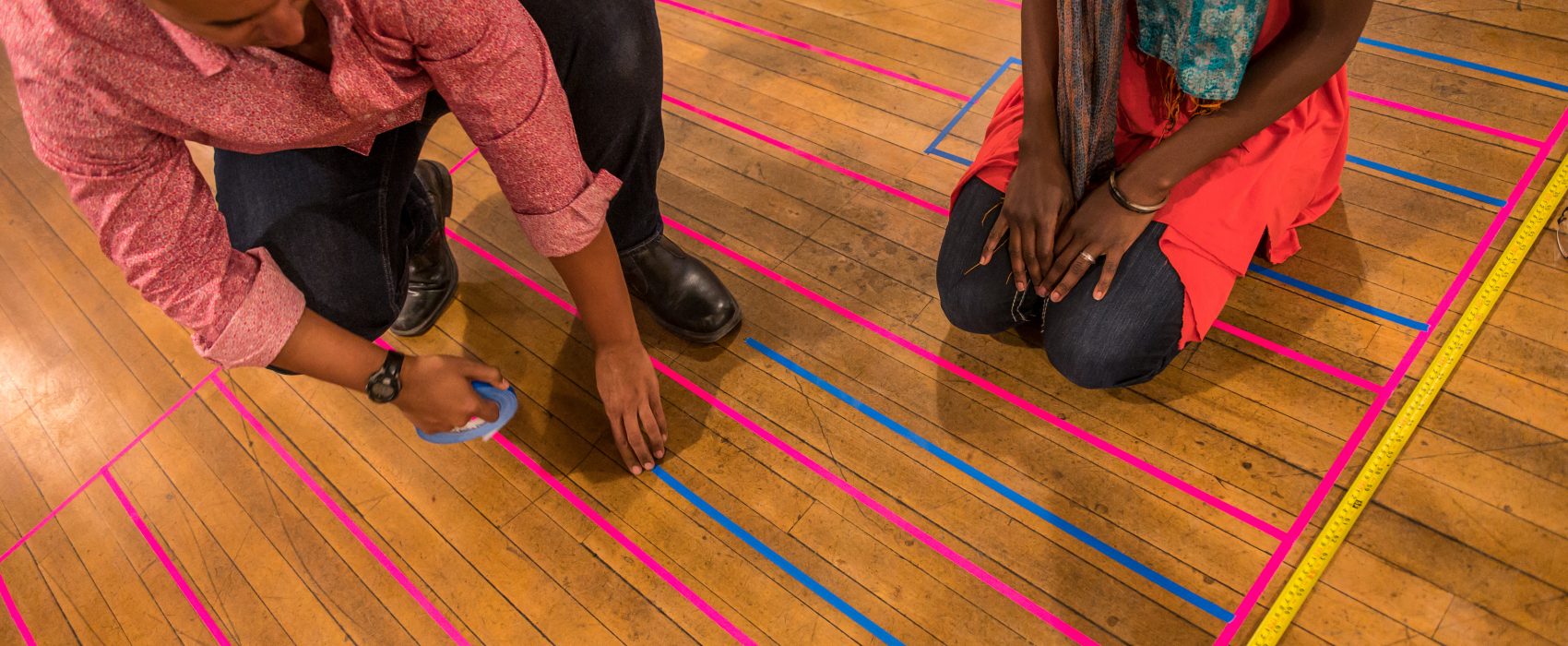 About Us
Exploring the boundaries of theatrical storytelling
Nightswimming is an award-winning Toronto-based dramaturgical company with a national mandate focused on theatrical creation, performance and research through commissioning and developing new Canadian plays, musical works and dance.
Our activities fall into three categories: Creation includes commissioning playwrights and developing Canadian plays and dance works; Performance brings our new works to the stage in Toronto and on tour across Canada; Research includes exploratory work such as our Pure Research program.
Established in 1995 by dramaturg Brian Quirt, with founding Producer Naomi Campbell, Nightswimming explores new forms and creates powerful, moving and beautiful works of performance. Through those new works, we are devoted to advancing the field of dramaturgy – the exploration of theatrical stories and how they are told – and play development in Canada.
In collaboration with Naomi, her successors Rupal Shah, Leslie Haller, Brittany Ryan and current Producer Gloria Mok, Nightswimming has commissioned and developed more than 35 projects. To date 28 of those projects have been produced in more than 110 productions and runs at theatres and festivals in Toronto and across the country from Victoria to Whitehorse to St. John's.
Among the core beliefs motivating our work as a dramaturgical company are:
the artists and their work come first; dramaturgy is always about relationships and the care
with which they are nurtured
empowering the voices of creators to be equal partners in the process of developing their work
collaboration lives at the heart of every project and process
partnerships with organizations and individuals that share our commitment to creating
new work are central to our process
enacting change – when we change who tells the stories, we help tell stories that have not
been prioritized on our stages
multi-generational and intercultural staff and artists
patience and beauty and humour – each is critical to working together and making the
serious work of creation fun, rewarding and sustainable
service to the performing arts community through volunteerism and mentoring
discovery – taking on projects and ideas you can't do anywhere else, that you don't know
how to do, and have never tried before
interdisciplinary approaches to storytelling and direct engagement with audience members
sharing administrative and creative work between the leaders of the company is part of our
commitment to collaboration.
Committed to commissioning new works
Nightswimming creates and workshops these commissioned projects, but generally does not produce them. We commit to long-term relationships with our writers and provide them with the tools they need: substantial commissions; on-going dramaturgical support; readings and workshops; high calibre actors; colleagues from the areas of design, choreography and music; and a developmental process that is ideally suited to their requirements.
Our critically acclaimed plays-in-performance explore challenging theatrical forms and emotionally rich stories with bold visual style. Rather than self-produce the works we commission and develop, we seek out established performing arts companies as partners in an extended developmental process leading to premiere productions by our partner companies.
We are also committed to conducting ground-breaking research in our field, and to supporting artists from across Canada through our Pure Research program.
We believe our commitment to creation, performance and research inspires these artists to create some of their best work.
Recognized by our peers
Since 1995 Nightswimming has been recognized with 4 Governor General's Award nominations, 10 Dora Mavor Moore Awards, 25 Dora Award nominations and 8 published scripts. Artistic Director Brian Quirt has twice received the Elliott Hayes Award for Outstanding Dramaturgy in North America, as well as four Dora Award nominations.
Nightswimming's works have been premiered and presented at Canada's leading theatre companies (including Tarragon, Factory, Theatre Passe Muraille, National Arts Centre, The Cultch, Arts Club Theatre, Great Canadian Theatre Company, Centaur Theatre, Banff Centre, and many more), toured the country to more than 20 cities, and appeared at the PuSh Festival, High Performance Rodeo, Magnetic North Theatre Festival, ATP's playRites Festival, Canada Dance Festival, Summerworks Festival, Rhubarb Festival and Harbourfront Centre.
International collaborations have included runs in Berlin and Los Angeles, partnerships with organizations in Denmark, Iceland and Norway, and workshops in Berlin, London, Mexico City and many US cities.