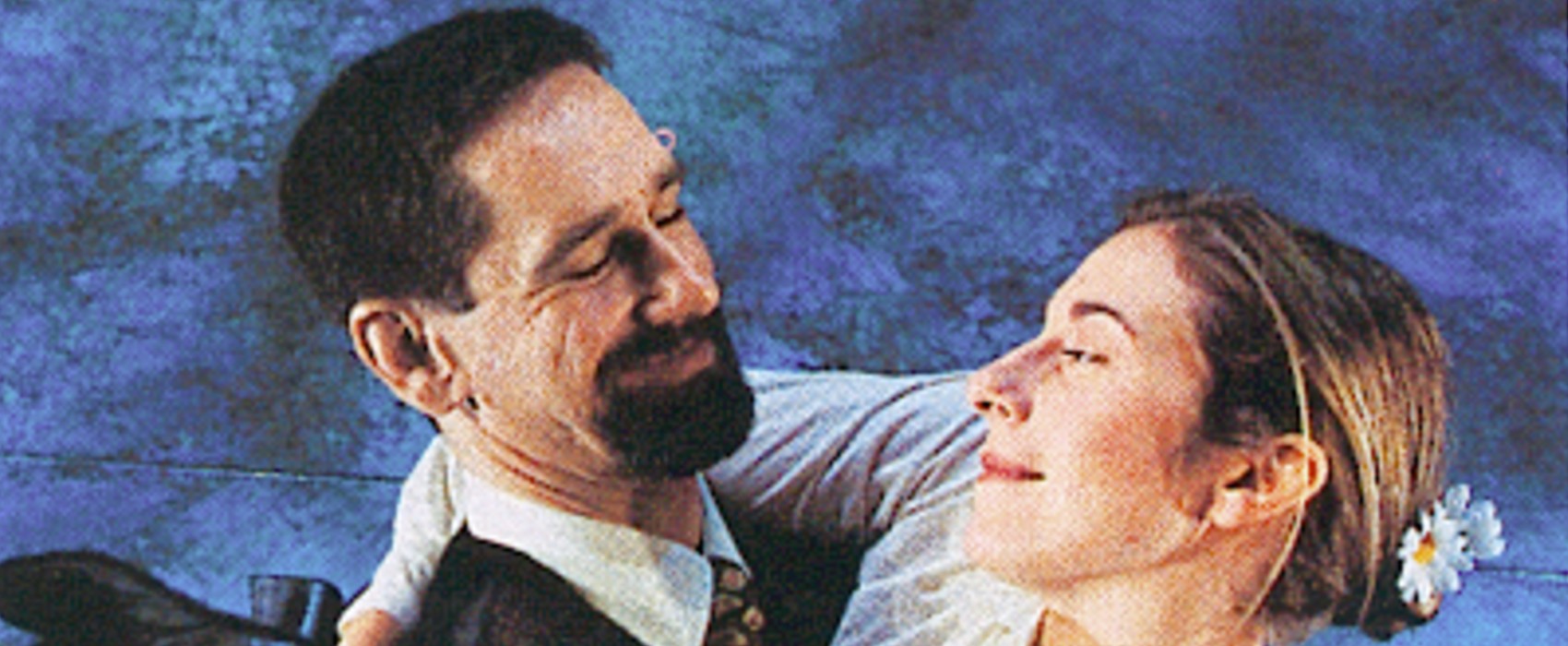 The Whirlpool
Adapted by Brian Quirt
From the novel by Jane Urquhart

In Niagara Falls in 1889, Fleda and her husband David are building a house on a height of land above the Niagara River whirlpool. While David is visited in his dreams by local legend Laura Secord, Fleda's dreams reside in the woods surrounding the whirlpool where she first encounters Patrick – a poet who enters their landscape and changes their destiny. Meanwhile, the young widow Maud who runs the local funeral home is struggling out of her mourning and coping with her strange silent child. Summer in Niagara (even in 1889) is the season of reckless stunts and river casualties. As these five lives become entangled by the whirlpool, darker and more sinister currents gain momentum and ultimately release them from their obsessions.

Production History
Dramaturgy and process
Jane Urquhart's book is gorgeous, full of potent poetic writing and implied movement inspired by the river and the whirlpool that swirls the characters together and apart. That led Brian to imagine a production that was as much dance as theatre. This early Nightswimming project was consciously designed to combine Brian's commitment to working across theatre, music and dance, and ensure that the dramaturgy of interdisciplinary process was at the heart of our creative work.
I created the theatrical adaptation of Jane's story by inviting choreographer Julia Sasso to be central to the creation process, along with composer Justin Haynes and a company of actors, as I searched for a distinct and innovative way to bring this acclaimed book to the stage. By asking Julia to stage most of the scenes as dance, I shifted the dramaturgical issues away from just words, and was able to layer physical, emotional and imagistic vocabularies in ways that truly captured the magic of Jane's novel.
The creation process took three years and four extended workshops, during which we read the book aloud several times and developed staging and choreography simultaneously with the adaptation. Julia choreographed sections while Brian edited the novel's text and crafted a new structure that was theatrical and allowed time and space for the characters' unspoken thoughts to be expressed in Julia's sinuous choreography. Production workshops in partnership with the Tarragon Theatre completed the process and prepared this unique piece for its premiere in their mainstage season.
---
Director Brian Quirt, in adapting the story for the stage, not only remains faithful to the aesthetic spirit of the novel, he uses its ethereal quality to create a theatrical work of haunting beauty.

The Toronto Star
How to fit the mighty Niagara into a theatre? Quirt didn't have a million-dollar budget at his disposal, so trucking in tons of water was never an option. Instead, he has been forced to be uniquely innovative — and the result is one of the most original dramas in years.

In a nutshell, Quirt's solution is to fuse dance and drama in a new way. Quirt… keeps his actors talking while — with the artful help of modern-dance choreographer Julia Sasso and composer Justin Haynes — he has them whirl, contort, squirm, fall and dance their way through a maelstrom of relationships.

Guided by Sasso's choreography, the actors move with the uncanny waywardness and grace of objects being manipulated by powerful and complex currents. Their contortions fracture and emphasize their speeches in strange ways, giving the effect of a new language struggling to be born…. The Whirlpool points, excitingly, in fresh directions.

Maclean's Magazine