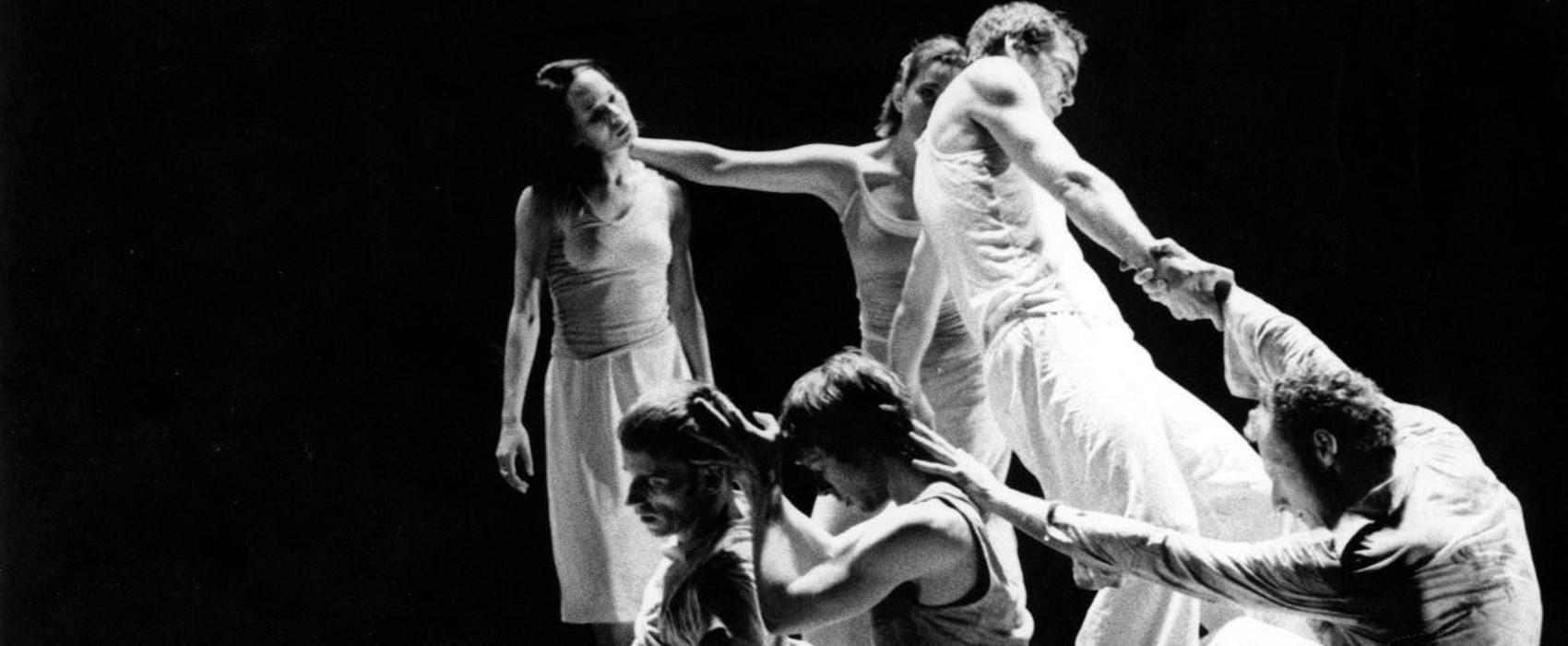 Beauty
Choreographed by Julia Sasso
With muscular physicality and mercurial grace, Beauty brings to life a landscape of desire in which Sasso's dancers explore the possibility of beauty in every kind of human encounter. As an abstract meditation on the meaning of beauty, Julia's command of the stage brought together a remarkable ensemble of dancers to take the audience on a journey that slipped in and out of reality, teased us with fantasy and gripped us with powerful moments of conflict and passion.
Production History
Dramaturgy and process
This bold dance work was an exciting collaboration between choreographer, dramaturg and six dancers. It originated in discussions between Brian and Julia as they worked on Brian's adaptation of The Whirlpool. Brian asked what Julia wanted to create next as a choreographer, and her ideas about exploring the glory and the horror of 'beauty' struck Nightswimming as a project that would challenge Brian's approach to dance dramaturgy and further expand the company's skills in working in dance and physical theatre. 
Commissioning contemporary dance had always been part of the vision of Nightswimming; Julia was a perfect collaborator with whom to bring this to reality. Brian participated in all choreographic studio sessions, working with Julia to explore ideas around visual, sonic, physical and ideological beauty, responding to the movement Julia created on her own body and transferred to the dancers, whose interpretations contributed beautifully to this virtuosic performance.
Every creation session with Julia and the dancers was a complete joy. As they moved, I worked to adapt my dramaturgical vocabulary so that my comments were useful to them; and I enjoyed absorbing their observations about creation from a spatial and choreographic perspective. It was collaboration at its best.
Beauty was a co-commission by Nightswimming, Harbourfront Centre and Julia Sasso Dances. Audience response to the sold-out premiere at the National Arts Centre in Ottawa in June 2002 was excellent, and the run at Toronto's Harbourfront Centre in 2003 was greeted with rave reviews and standing room only performances.
---
The dance contains no explicit narrative, yet it has the emotional impact of great drama…. Beauty marks the coming of age of a remarkable choreographer.

The Toronto Star
Depicting galloping wild stallions and orgasmic sexual encounters, Beauty is Sasso's most audacious, honest and revealing work to date.

Eye Magazine