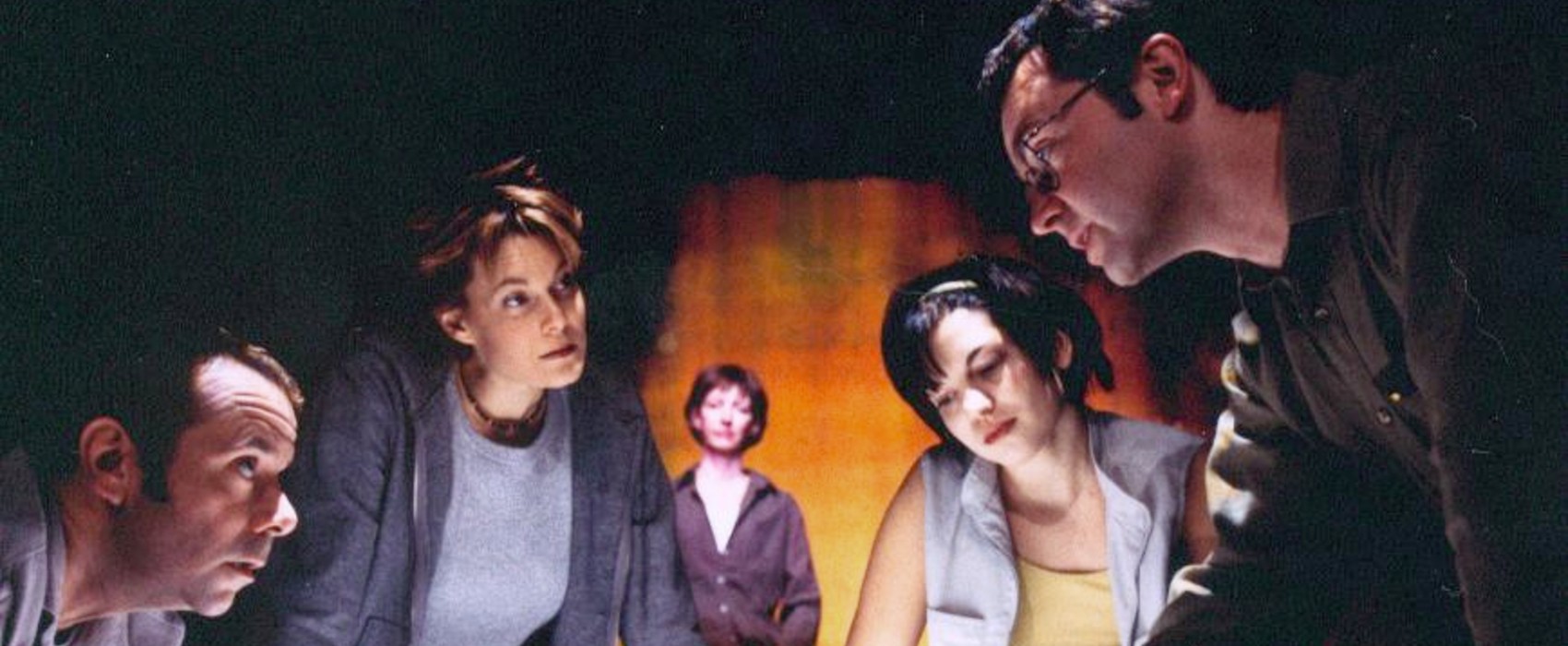 An Acre of Time
By Jason Sherman
Adapted from the book by Phil Jenkins
An Acre of Time tells the stories of one acre of what is now known as the Lebreton Flats, just west of Parliament Hill in downtown Ottawa. Tracing the land from its geological creation through its Indigenous, French, English and finally Canadian residents, An Acre of Time investigates that single acre as a microcosm of Canadian, and indeed all, history. The play follows a modern surveyor who takes the measure of the acre, and in doing so finds that the many individuals who passed across it come to life as she conducts her survey. In doing so, a tragedy in her own life, the loss of her own daughter to the nearby Ottawa River, is excavated and the surveyor finds both challenges and comforts in the stories of this acre and the people from its history who visit her as she surveys its dimensions.
Production History
Awards and publication
Dramaturgy and process
In 1997, Jason approached us with the idea of creating a stage adaptation of Phil's book, and Nightswimming commissioned the project. Collaborating with Ottawa's Great Canadian Theatre Company and Toronto's Tarragon Theatre, we spent four years, several workshops, and two full productions creating the final version. In Jason's adaptation of historian Phil Jenkins' popular book about the Ottawa region, Jason found a subject ideally suited to his acute political sense, his wicked humour and his playful theatrical vision. An Acre of Time is one of Jason's most moving plays, blending insight into the urban planning that is very slowly re-imagining the Flats as a mixed use community, with an understanding of grief and the rage that often accompanies that process.
We first partnered with Ottawa's Great Canadian Theatre Company and conducted a week-long workshop in their theatre, including visits to the site (not far from GCTC) led by Phil Jenkins. Each day Jason wrote new material, which we staged each afternoon, leading to a first draft of the play. 
The dramaturgical fun of this piece was Jason's freedom in combining stories from Phil's book with invented characters in the present who could carry the emotional weight of the play and capture the current day controversies of who owns land and who decides how it should be used. Twenty years later, Lebreton Flats remains a contested landscape as so-called development work continues.
The successful first production at GCTC was very well received, though Jason was aware that he wanted to go more deeply into the surveyor's grief. This led to further Nightswimming workshops and a partnership with the Tarragon Theatre. A much evolved text was then produced, with new design and cast, at the Tarragon.

---
Jason Sherman's An Acre of Time traces the story of a mother mourning the death of her daughter, invokes vanished communities and whisks through centuries of land claims and bureaucracy. And after doing all that, Sherman still found time to infuse his play with wit, emotional resonance and historical significance.

Eye Weekly
The fact Jason Sherman managed to transform this work of non-fiction into a drama that brought tears – yes, tears – to the eyes of audience members… makes An Acre of Time… not just a run-of-the-mill success; it makes it a triumph.

Today Tonight