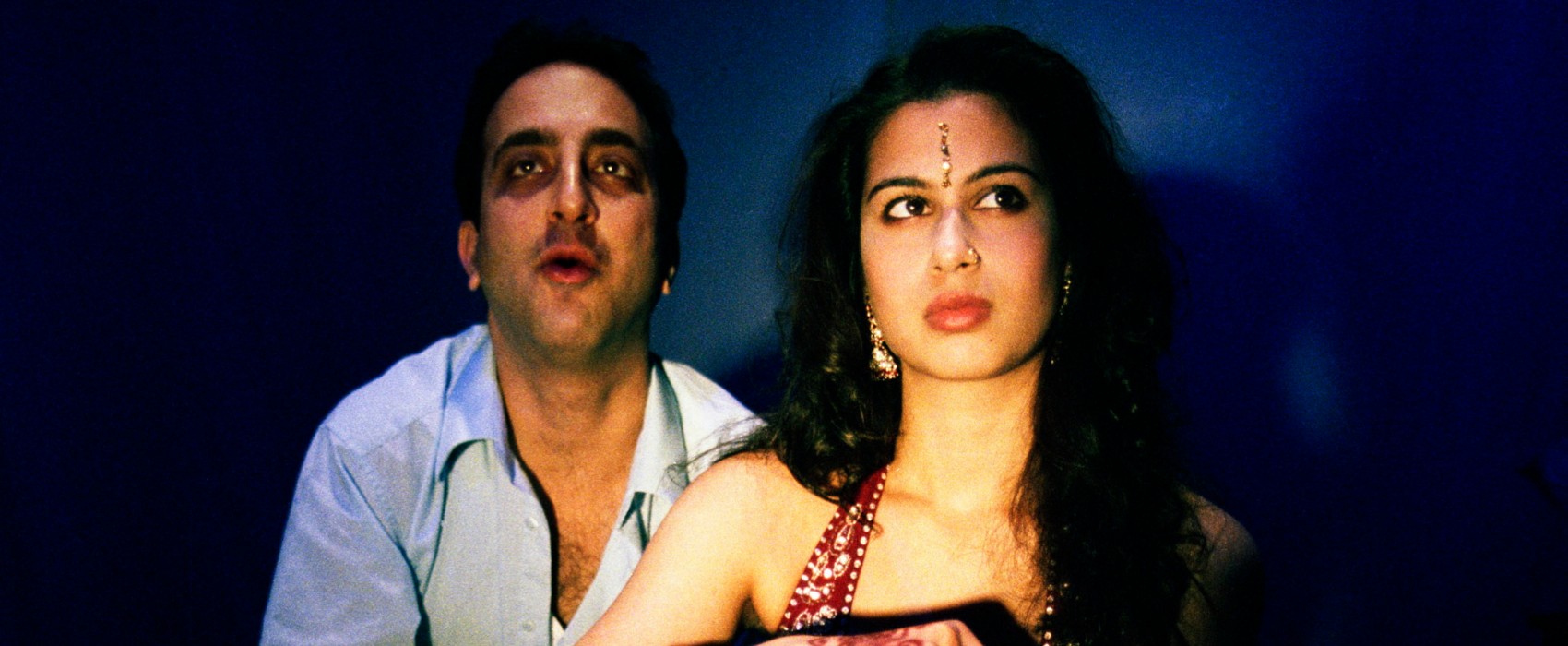 Bombay Black
Set in present-day India, Bombay Black is a powerful story of vengeance, betrayal, and seduction. Anosh has a provocative theatrical sensibility and a gift for bringing together magical fables and the gritty reality of Indian street life. His play is the story of Apsara, residing in Bombay with her mother Padma, making a living by selling erotic dances to wealthy men. When a blind man named Kamal arrives for an appointment, the complex and brutal past of the three characters slowly rises to the surface as Apsara dances for him. Featuring a remarkable poetic text, bold theatrical imagery and a combination of contemporary Bombay bar dancing and Indian classical dance, Bombay Black is challenging yet often comic work by one of Canada's leading voices.
Production History
Awards and publication
Dramaturgy and process
Brian and Anosh first met at Factory Theatre's inaugural CrossCurrents Festival. Brian was Factory's dramaturg at the time and directed a workshop reading of Anosh's first play, The Matka King. Following that process, having admired Anosh's writing, Brian asked him what stories or ideas he had for future plays. Anosh took some months to consider and then proposed a story in which a blind man falls in love with a dancer the first time he experiences her performance, even though he can't see her. Brian and Anosh spent more than a year discussing the nature of that instantaneous attraction, the power of the dancer at the heart of his idea to communicate beyond sight and words, and the relationship of ritual and family bonds.
The dramaturgical challenges of the play included its extensive choreographic demands, and Anosh's concise and poetic text. How could the structure of the piece help the audience assemble details of a story that operates in the present, in the past, and in a metaphysical landscape that bonds the characters to something larger than themselves and their histories?
Out of those conversations, Nightswimming commissioned Anosh to write Bombay Black, partnered with Cahoots Theatre to conduct readings and workshops of each draft as Anosh completed it, and assembled the artistic team that ultimately brought the play to the stage. Critical to the process was the design team that created a physical space that released all the layers of Anosh's vision, and a soundscore that was both grounded in the sounds of Bombay and took the characters, and us, on a journey far beyond.
---
**** (4 stars) Bombay Black focuses on the complex and conflicting relationship between an angry woman (the versatile Deena Aziz) and her daughter Apsara (Anita Majumdar), a beautiful exotic dancer. When Apsara's client Kamal (Sanjay Talwar) unearths secrets from the family's past, the two characters take on an unexpected depth and darkness. This sudden and seamless tonal shift establishes one of Bombay Black's many graceful contrasts. Playwright Anosh Irani carefully navigates between convincing casual conversation and rich lyricism…a precarious balance between beautiful mythology and ugly realism, between hope and despair.

Eye Weekly
NNNN. Anosh Irani's sultry, spooky and surreal tale of thwarted love and bittersweet revenge. Anita Majumdar plays Apsara with emotional and physical force. Opposite Sanjay Talwar's gentle, dreamy Kamal, their relationship beautifully captures the optimism of love against all odds. Director Brian Quirt tackles the story with a strong sense of scene composition, anchoring Irani's text with strong, often disturbing images.

NOW Magazine