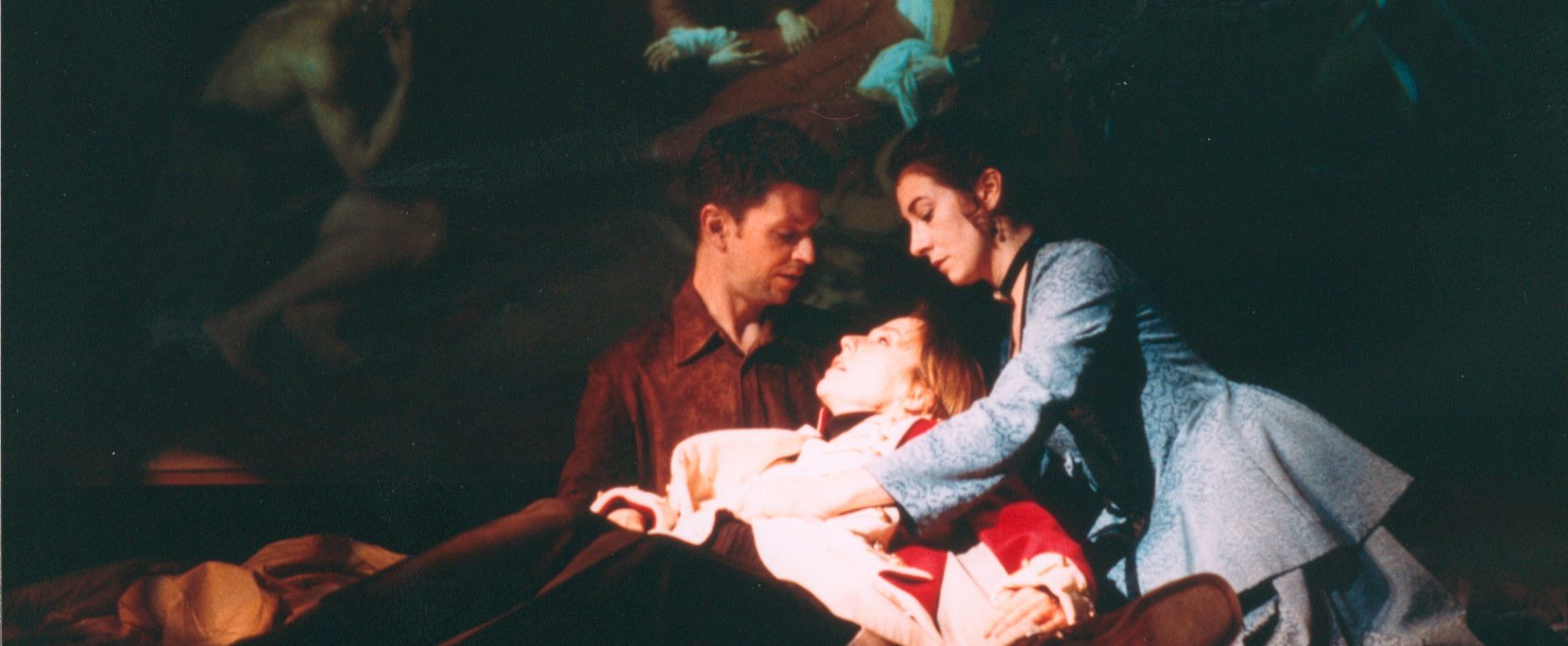 The Death of General Wolfe
British General James Wolfe, famous for dying during the 1759 Battle of the Plains of Abraham, was a prime subject for colonial idolization, a process that reached its peak in Benjamin West's famous 1770 painting of his death. Less a portrait than an act of mythologizing, the painting had a long lasting impact on Canada, Quebec and the politics of the two nations. Full of inaccuracies, like many iconic paintings, it has meant very different things depending who viewed it and when.
In 1996, Emily, a modern conservator, is mourning the death of her father. Assigned to restore the epic canvas, she is confronted by the many conflicting interpretations of West's painting. As she works on cleaning the paint of centuries of dirt, and collides with its controversial history, Wolfe's fiancée Katherine Lowther joins her in front of the painting, and together they bring to the surface powerful and contradictory attitudes toward grief. The Death of General Wolfe is a play about loss, with beautiful live vocal music and a provocative argument about the place of Quebec in Canada, and art in our lives.
Production History
Dramaturgy and process
This piece came out of Brian's fascination with Benjamin West's painting of Wolfe's dramatic death scene (with its details almost entirely invented by West) during the Battle of the Plains of Abraham. It is inspired in part by Simon Schama's Dead Certainties, an imaginative investigation of West's canvas, and the impact his mythologizing has had on the painting, its subjects and history. In Brian's play, the invisible voice is that of Katherine, painted out of history and seeking an outlet for her grief. 
This play is one of many I've created that investigate grief, that emotional landscape that so powerfully asks us to look at ourselves through the lens of the people we've lost. Created during a time of crisis and tension between Quebec and Canada, I wanted emotions of national pride and personal grief to collide, and ask us all to face our own unresolvable emotional alliances. The dramaturgical challenges included integrating music and verbatim text, and the hurdle of directing the piece I was also creating and dramaturging.
The play was tested on stage in a short but invaluable version at Buddies' Rhubarb Festival, in which a huge projection of West's painting placed centre stage was the focus of the show. This conception was further developed in Nightswimming's Fringe production, in which folk songs and content related to the FLQ crisis and Lucien Bouchard's leadership of the Bloc Québécois were integrated into the conversation between Emily and Katherine. 
---
 A remarkably graceful show that brings together the past and present, the personal and political, in a careful and imaginative way.

The Ottawa Sun
…this high quality ensemble maintains a fine balance between dream and reality to present a thought-provoking and moving drama.

The Ottawa Citizen