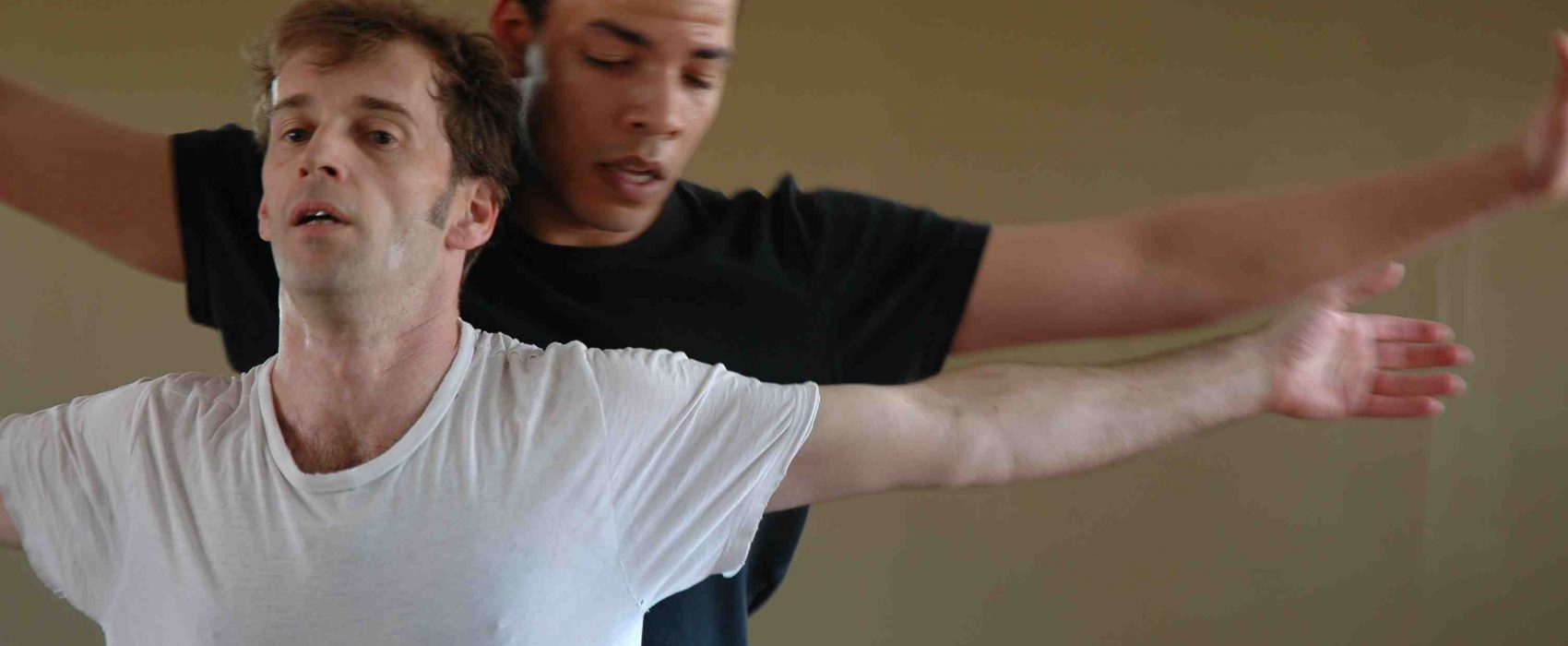 the betrayal project
Choreographed by Julia Sasso
the betrayal project is a full-length choreographic work from the creator of Beauty, our second co-commission between Nightswimming and Julia Sasso Dances. Pulsing with the far-reaching rhythms of the human heart, this potent creation for Sasso's stellar company of dancers lays bare the deepest paradoxes of our living, loving and leaving in an arresting physical investigation of betrayal.
Production History
Dramaturgy and process
Building on the choreographer/dramaturg relationship established during their work on The Whirlpool, Beauty, and Rough House, Julia developed a process that combined her expertise in contemporary choreography with theatrical elements from Nightswimming's theatre practice. Bringing together large groups of dancers and actors, Julia explored ideas around betrayal through movement, text and objects, including the harmonicas that ultimately made a memorable appearance in the production. 
My role as dramaturg was to respond to the images, sequences and relationships developed through physical and improvisational exercises, offering Julia ideas and suggesting opportunities for ongoing explorations as she expanded the theatrical vocabulary of her choreographic work.
In the end, Julia set the final version on a company of five experienced contemporary dancers, drawing on the many workshops artists from theatre and dance communities who contributed to her examination of how betrayal can be physicalized and explored with only sound and bodies in space.
---
First, Sasso corrals great dancers… Second, her edgy works go deep into the heart of the human condition to reveal the raw underpinnings of the soul. Sasso's choreographic physicality is as challenging as her emotional content is disturbing.

Toronto Life Magazine
What was astonishing was how quickly Sasso and her five terrific dancers managed to shift tones. A playful scene could morph into something dangerous; an erotically charged moment could suddenly become violent. Loved the imaginative use of harmonicas….and the suggestive set that evoked shadows and the forbidden.

NOW Magazine