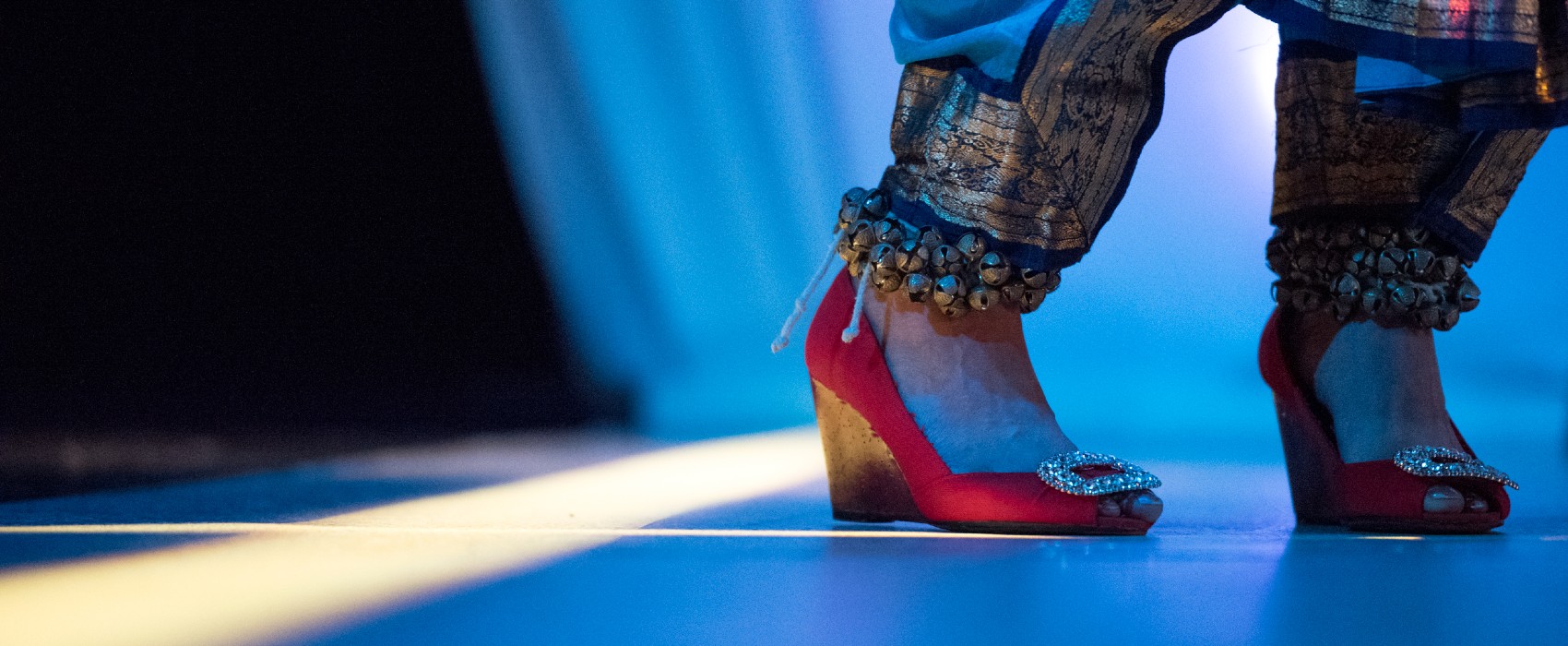 Recommender Grants for
Theatre Creators
2022/23
Nightswimming is pleased to participate in the Recommender Grants for Theatre Creators Program funded by the Ontario Arts Council. We welcome applications from artists we have worked with in the past, and this program is also an opportunity for us to read applications by artists that we may not already know. Please consider introducing you and your project to Brian and Gloria via a RGTC application.
We are currently NOT accepting applications. Keep in touch on upcoming deadlines by signing up for Nightswimming's newsletter.
If you're interested in challenging dramatic forms and bold visual storytelling, explore our website for more information about Nightswimming's theatrical interests and ideas, and review our current and past projects to get a sense of our work. The RGTC program is open to "creators working in forms other than text" and we are interested in applications from creators working in those fields.
Here are the questions we'll be asking when we review the applications:
Does the project intersect with at least two of Nightswimming's artistic interests?
These include:
diversity of storytelling (cultural and/or geographic and/or form)
poetic and dramatic text
dance
performance events
integration of music, especially vocal music
exploration of dramatic forms
stretching dramaturgical boundaries
Does this application establish a new relationship for Nightswimming, or extend an existing relationship in a new direction?
We will focus on the following:
the clarity of the applicant's intent regarding the project
the clarity of the process of creation
is the project something the artist would be unable to pursue without this funding?
Please also include a biography and/or C.V. of the key artist(s) as well as brief audio, video, or written support material as applicable to your project. For example, a short script sample is sufficient as we are more interested in the nature of the ideas you want to explore than reading your past work.
If you have a project that you think would fit with Nightswimming's mandate and interests, please upload your application with the OAC by October 27, 2023 @ 1pm ET. We look forward to reading it.
PLEASE NOTE:
The Ontario Arts Council has moved its application process to Nova, OAC's online grant application system. Before applying, you must create or update your individual profile in Nova. We highly encourage you to log in early to ensure you have support with any technical issues you may have. Please note the OAC sets maximum word counts for each question. For more information on how to apply please visit OAC's Recommender Grants for Theatre Creators page or contact OAC's Program Administrator Lucy Gouveia at lgouveia@arts.on.ca / 416-969 7432 ext. 7432.
If you have any questions regarding what Nightswimming is looking for in your application, please contact Gloria Mok (gloria@nightswimmingtheatre.com). Only applications made through Nova will be accepted.
---
Nightswimming is pleased to have supported the following artists through the OAC Recommender Grants for Theatre Creators (formerly Theatre Creator's Reserve) from 2008-2022:
ANIMUS ANIMA Collective (Hidetaka Ishii, Eugene Ma, Cherry Lou Sy), Kawa Ada, Thom Allison, Kate Alto, Rehan Ansar, Liza Balkan, T. Berto, Neema Bickersteth, Bite Hard Collective, Blue Bird Theatre Collective, Yolanda Bonnell, Jay Bowen, Erin Brubacher, Michael Caldwell, Jordan Campbell, Kate Cayley, Ben Chiasson, Theresa Cutknife, Camila Diaz-Varela, Ned Dickens, Sunny Drake, Fraser Elsdon, Alex Fallis, Emily Farrell, Susanna Fournier, Noam Gagnon, Jenna Geen & Abby Silvera, Michael Greyeyes, Donovan Hayden, Ame Henderson, Nada Humsi, Ravi Jain, Erum Khan, Beth Kates, Bryce Kulak, Rosa Laborde, Djennie Laguerre, Breton Lalama, Clayton Lee, Natalie Liconti, Chase Lo, manidoons collective, Jordi Mand, ahdri zhina mandiela, Andy Massingham, Emilie Monnet, Motion, Ciarán Myers, Njo Kong Kie, Amy Nostbakken, Thomas Olajide, Emily Pearlman, Laura Pharo, Liz Poundsett, P.J. Prudat, Queer AF Collective, Ludmylla Reis, Carlos Rivera, Laara Sadiq, Zorana Sadiq, SAMCA Collective (Natalia Bushnik, Kathleen Welch, Brendan Kinnon), Suba Sankaran, Pamela Sinha, Katie Sly, Meghan Swaby, Jordan Tannahill, Trace Discontinue, Chantria Tram, Athena Kaitlin Trinh, Two Birds One Stone Collective, Evan Webber, Alten Wilmot, Chelsea Woolley, xLq, and Jacob Zimmer.