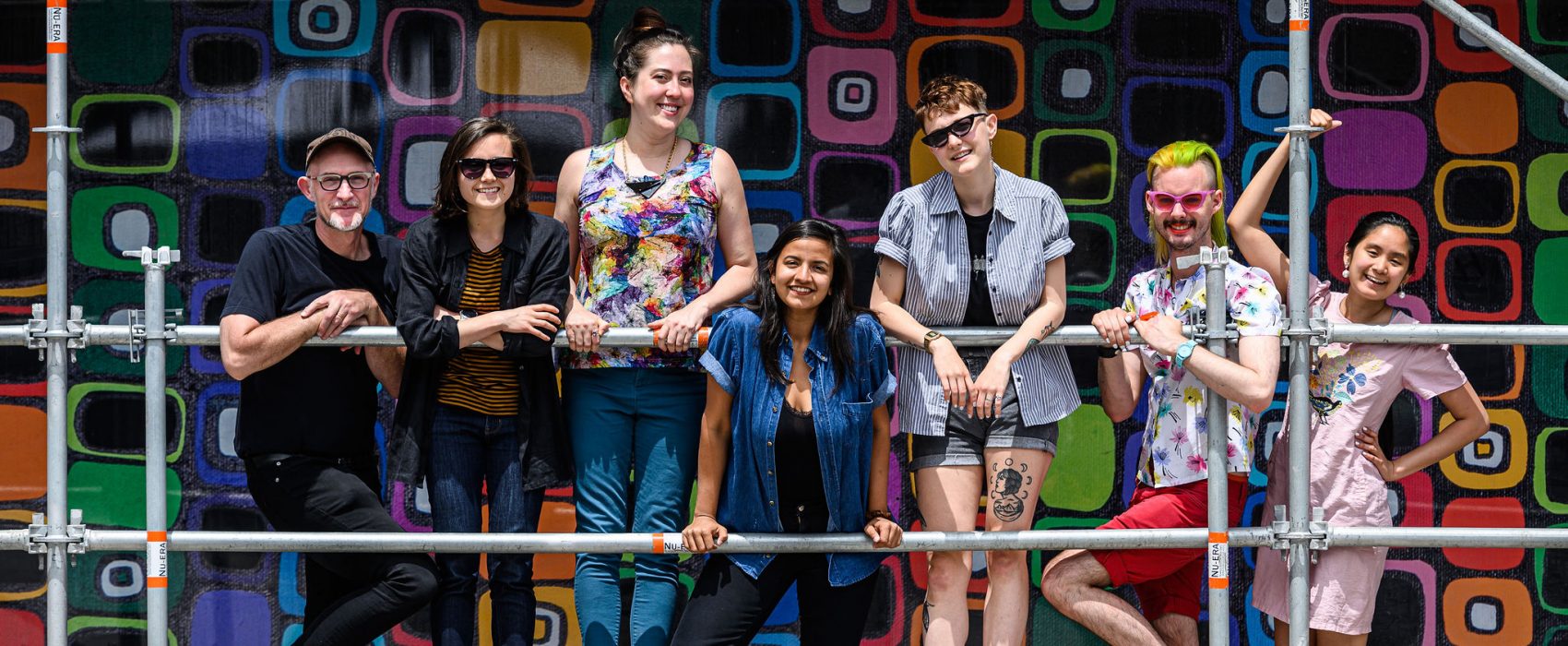 5x25 Commissions
5×25 is an unprecedented national initiative to commission new works by creators who were born in the year that Nightswimming was founded: 1995. This creative project started in 2015, during our 20th season. In each of the five years that followed we invited proposals for new works by artists born in 1995. We commissioned one each year until 2020, our 25th season, when each of these artists also turns 25.
By conducting a national call for proposals, we met artists from across Canada, interviewing up to 10 finalists each year. This ensured we were meeting artists between the ages of 20 and 25 from across the country — playwrights, composers, designers, choreographers and interdisciplinary performance makers. We designed this process to help Nightswimming – as it entered its second decade – evolve in ways we couldn't predict, with artists we didn't yet know, working with circles of collaborators we would never have met otherwise. Thank you to all the artists who applied to 5×25 between 2015 and 2020; it has been a pleasure to get to know your work.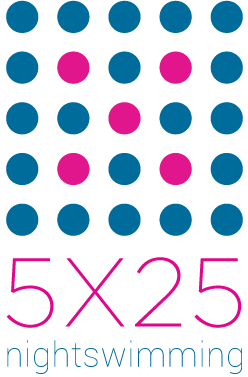 Rhiannon Collett, our first 5×25 commission, is based in Vancouver. They have completed a full length draft of Wasp and will be workshopping it in 2021. 
xLq's 4inXchange, the second 5×25 commission, premiered at Toronto's Summerworks Festival in 2018 and has toured to Vancouver and Winnipeg. 
Tai Amy Grauman from Edmonton received our third commission to create her new play Wiwimaw, exploring the lives of Métis women. 
Shanti Gonzales, our fourth commission, is developing a new piece for young audiences called Thumbsucker in Montreal 
Heidi Damayo is our fifth and final 5×25 commission. Based in Vancouver, she's creating her project Angels Unawares. 
To mark our 25th season in 2020/21, Nightswimming commissioned an additional new work from each of the 5 artists. We wanted to find out how they would address the ongoing climate crisis we are all facing and asked each to create a 15-minute piece that directly explores issues around climate change and environmental justice. These short plays will be developed during our 25th season toward a presentation in 2021.
Thank you to the George Cedric Metcalf Foundation for their substantial multi-year support. 5×25 has also been supported in part through "The Collaborations – at Canada's National Arts Centre".