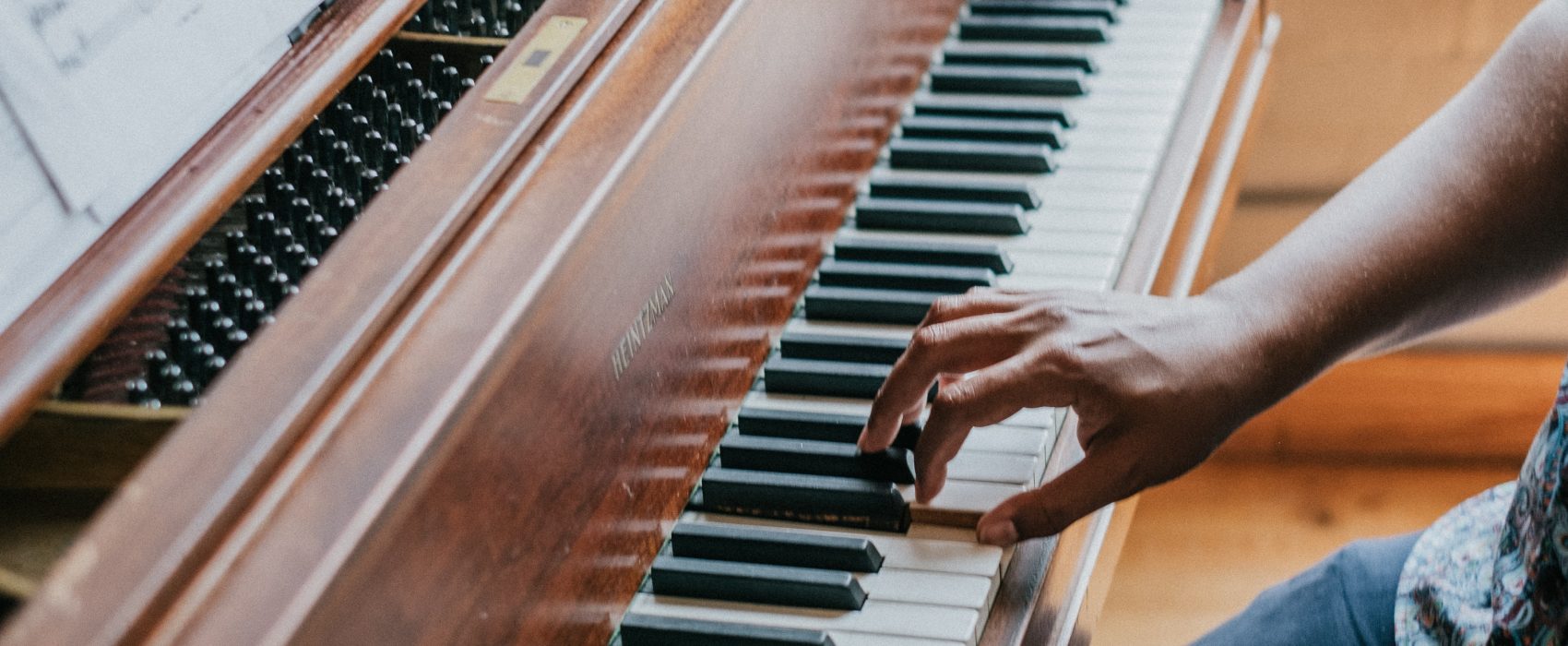 2021/22 commission
In June 2020 Nightswimming committed to creating a $20,000 commission for a new work of theatre, dance or music, and invited proposals from Black and Indigenous artists across Canada.

In March 2021 we shared the outcome of that process by announcing that Nightswimming has commissioned Audrey Dwyer to write The Generations and will collaborate with her on its creation in the coming years. We are thrilled to be working with Audrey and her audacious vision of what theatre can and should be.
Nightswimming believes that artists need to stretch forms, work on a huge scale, and push the boundaries of theatrical storytelling. Audrey is proposing to do all of that and much more in The Generations. We are delighted to collaborate with her and provide the resources to build this thrilling new work!
The Process
We received 76 applications and it was truly a pleasure to read and consider each proposal. One of our goals, in addition to offering the commission, was to meet artists working across performance disciplines through the new work they most want to create. Thank you to everyone who shared a proposal with us!

We reviewed the proposals with a paid adjudication committee of Thom Allison, Jeff Ho, Yvette Nolan and Michelle Olson, in addition to the Nightswimming team of Myekah Payne, Brian Quirt and Brittany Ryan. We identified a long list of exciting projects, and from that a short list whom we invited to develop a second round proposal. We paid the dozen shortlisted artists to create that proposal. We narrowed that to a group of finalists; we provided each with a fee and then met with them over Zoom to discuss their ideas and approaches in more detail. This led us to offer Audrey our $20,000 commission and creative support to an additional 6 artists. We celebrate their projects below and look forward to working with them.
---
The Generations by Audrey Dwyer
At the heart of my work is an aim to transform artists and audiences through the power of empathy, live storytelling and Black art.

Audrey Dwyer
"The Generations is a five-hour drama that will explore the power and resilience of a Black family over eons of time. My goal is to create a story that has one hundred characters. This play will cover thousands of years and takes us into an imagined future. I will draw a tree that will move past the conventional family tree structure and include the action of the play. I will research history through literature, art, film, manuals, maps, textiles and interviews. History will serve as a backdrop to the action. It will also inspire each character's backstory. I will investigate the psychological, ideological, mythical and political infrastructure of society in the past and present. We will witness the celebrations and complexities of Black life across the globe. Through direct address, I will examine how the viewer impacts the action. The Generations will be a story told through dance, movement, song, soundscape and text."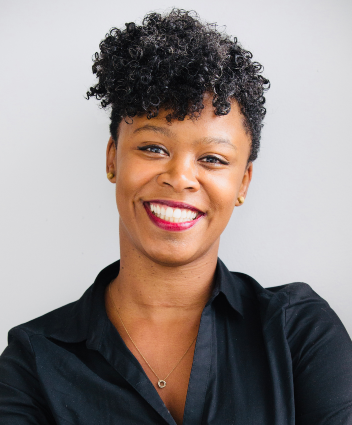 Audrey Dwyer is a multi-disciplinary artist with over twenty years of experience working as an Actor, Director, Playwright, Teacher, Artistic Director, Facilitator and Mentor. In 2018, Audrey Dwyer was named one of the eighteen artists to watch by NOW Magazine. That year her play, Calpurnia, became a box office hit on the Toronto scene. Calpurnia was named one of the five hottest tickets in Canada across the country by The Globe and Mail.
She is writing Come Home – The Legend of Daddy Hall for Canada's Home for New Play Development, the Tarragon Theatre. She is writing a libretto called Backstage at Carnegie Hall which will be produced in 2022. She is also writing for Imago Theatre in Montreal. She is writing a screenplay for Caribbean Tales. She was a recipient of the CBC's Creative Relief Fund for her television series called The Gordons, which is inspired by Calpurnia. She was a co-writer on The D Cut, a web-series produced by Shaftesbury Films. The D Cut can be found on Crave (Canada) and on Shaftesbury's KindaTV Youtube channel. She graduated from The National Theatre School of Canada in 2001.
---
Creators in Residence
Nightswimming has invited two finalists to be Creators in Residence in 2021/22. We're excited by the very different landscapes being explored by Natasha Mumba and Luke Reece and look forward to supporting their writing and creation process on these projects next season.
Copperbelt by Natasha Mumba
With Nightswimming's support, I will be conducting research and development for my play Copperbelt, which explores my curiosity about mineral extraction on the continent of Africa. Specifically, through the lens of the wealthy elite in these developing countries. I'm thrilled to have this opportunity to delve deeper into this world, and I look forward to what's to come!

Natasha Mumba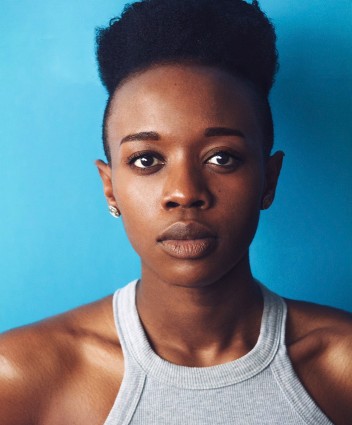 "Copperbelt investigates the politics of the modern-day mining industry in Zambia and in turn the economic systems that dominate the developing world. The narrative centers on Eden, a modern and intelligent Zambian woman, based in Toronto and working at one of the most lucrative mineral firms in the world. Her father, Zambian millionaire and entrepreneur Benjamin Kasuba, suddenly demands that Eden return home to help the family defend a mine he believes to be rightfully theirs, all in the name of family and legacy. However, Eden struggles to give up her life in the west for a fight she might not believe in."
Natasha Mumba is a Zambian artist currently based in Toronto. She is a graduate of the Acting program at The National Theatre School of Canada and a Dora Nominated actress whose recent credits include: Canadian Stage: ​Measure for Measure;​ Shaw Festival: ​Henry V​, ​The Adventures of the Black Girl;​ Obsidian Theatre: ​School Girls; Or, the African Mean Girls Play​; Factory Theatre: ​Trout Stanley, Acts of Faith​. She also recently served as the Apprentice Artistic Director at Factory Theatre with the generous support of the Metcalf Foundation. Her directing credits include Driftwood Trafalgar: ​Balance​; Factory Theatre: ​Lady Sunrise​ (Assistant Director); YPT: ​The Water Gun Song​; she is also nominated for the Pauline McGibbon Emerging Director Award.
Family Trip by Luke Reece
Family Trip (working title) is a piece I've been dreaming up for a little while now, and I'm thrilled to have some development support from Nightswimming. I'm writing about the pain and joy that Black families go through while on a journey together. It's a bit of a fantastical journey traversing forests, solving riddles, communicating through song, dance and spoken word. There are tests from nature, tests from each other, and maybe an actual historical quiz or two. It's going to be quirky, pointed and grandiose. I'm going to use this support to complete a first draft with dramaturgical support, working towards a read or a short workshop. I don't want to give too much away right now ­– but it's going to be a blast.

Luke Reece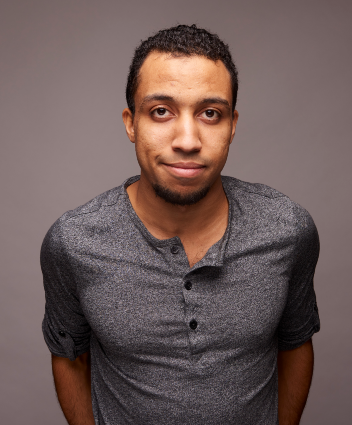 Luke Reece is an award-winning spoken word poet, theatre producer and playwright, recently appointed as Soulpepper's Associate Artistic Director. Through his work as an educator and artistic leader within the national arts community, he advocates for engaging and nuanced storytelling that challenges Canadian audiences. He is one of Toronto's most decorated slam poets, and has represented the country internationally. Luke currently sits on the board for the Professional Association of Canadian Theatres and the Toronto Poetry Project.
---
Pure Research Support
Andrew Moodie proposed a project called Decoherence that challenged us on so many levels that we knew that it would be an ideal match to our Pure Research program. Over the next year, Andrew will conduct innovative performance research into artificial intelligence with Nightswimming.
Decoherence by Andrew Moodie
My goal is to research what effect racial, gender and religious bias has on Artificial Intelligence (AI) software. AI is something that is becoming increasingly hard to define. It's in our word processing software. It's in the video games we play. It's in our smartphones, layers and layers of it, analyzing us, sending data off to a myriad of tech companies who then sell the data to make billions of dollars. What is becoming increasingly clear is that within this AI is bias. The bias is gender and race based. The main goal of the research is to create an AI and then explore ways to expose any bias within its programming, and then find a way to communicate that bias through a theatrical performance. Race and gender bias in AI is a very, very touchy subject. An honest analysis of bias in AI is crucial and long overdue. Our future depends on it.

Andrew Moodie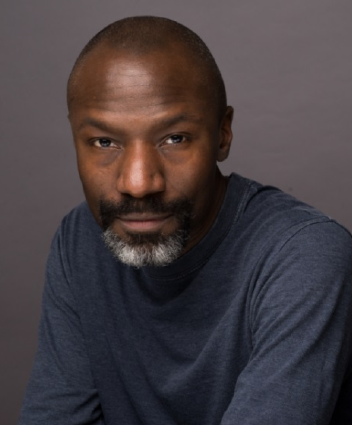 Andrew Moodie has had his plays performed across the country. Selected playwriting credits: Riot (Factory Theatre, Great Canadian Theatre Company, 1995; winner of the 1996 Chalmers Award for Best New Play); The Real McCoy, (Factory Theatre, GCTC 2007, 2008; Kevin Kline Award Nomination); Toronto the Good (Factory Theatre 2009; Dora Award nomination).
---
Creation Support
We also loved these projects by Spy Dénommé-Welch, Kitoko Mai and Ahmed Moneka, and are very pleased to be able to offer them resources to support the creative development of their pieces.
Untitled by Spy Dénommé-Welch
I plan to create, develop and compose a new play with original music for actor(s) and musician. As part of the development process I will integrate Land-based approaches to inform the writing and composition (storytelling). As I write and develop the story I intend to engage the dramaturgical support of established theatre artist Monique Mojica. My goal is to ultimately create and develop a full-length play that integrates storytelling, embodied performance, sound and composition.

Spy Dénommé-Welch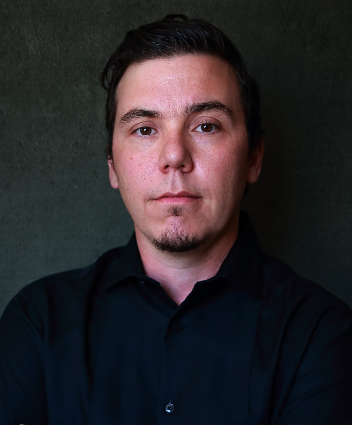 Spy Dénommé-Welch is an Anishnaabe-Algonquin multidisciplinary theatre artist, composer, librettist/playwright, producer, and educator. He has written and composed works including RADAR (2019), Rouge Winter (2019), Contraries: a chamber requiem (2018), Sojourn (2016) and Giiwedin (2010). His new opera will be premiering in Fall 2022 (TBC).
Archives by Kitoko Mai
Archives is a durational performance piece where I spend 100 days (minimum) or the rest of my life (maximum) creating a multimedia auto-biography (text, video, sound, photos, whatever our hearts desire) in collaboration with Black Femmes and TransMasc folks. Each community member will join me for a day, with their own offerings or to collaborate on a joint offering. Together, we will be carving our names, our stories, and our truths on digital stone; documenting our personal histories in real time to create an archive. This piece will be housed on a website and across social media platforms, and audience members will be able to interact and witness its growth. Social media, as a tool, allows us to ensure we won't be erased. I often imagine that our descendants will dig through digital space, find a young Black Femme's Instagram account, and make her the next Lucy.

Kitoko Mai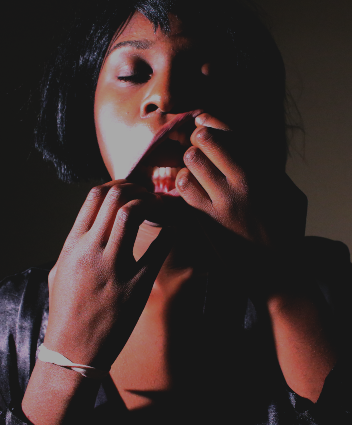 Kitoko (They/Them) is a Black, Non-binary, disabled emerging multidisciplinary performance artist, media artist, and community artist. They're a graduate of the Theatre/ Film studies and Multimedia studies programs at McMaster University (which they both love and regret) and the APT program at Generator (currently no regrets). Kit's primarily interested in creating performance-based work that challenges the notion of binaries, and explores lateral violence and power dynamics within marginalized communities. Their work is rooted in social justice, anti-oppression, accessibility, #femmeaesthetics, community care, and the pursuit of messiness. It's best described as a chaotic poetic collage.
The Onion Cellar by Ahmed Moneka
The Onion Cellar is an adaption of a chapter from The Tin Drum, written by Günter Grass. Everyone who enters the Cellar is facing the same problem: they are blind to their emotions and their eyes are drying up. They are as patients come to seek treatment and that treatment comes from the power of exchange, of sharing stories while cutting onions. In this cellar there are no drinks, no bar and no food served, only onions.

Ahmed Moneka
A story that brings together individual stories, The Onion Cellar is a music-theatre hybrid, where the band and the owner of The Cellar provide a safe environment to guide their audience, opening their troubled souls to the expressive rhythm of their hearts. As they share their struggles, their fears are healed by the peeling of the onions, and the music going through their hearts and impacting them. The piece should end with lightness, happiness, with music."
Since arriving in Canada from Iraq just 5 years ago, Ahmed Moneka's contribution as a performing artist in music and theatre has been welcomed and notable. The scene has warmly embraced his Afro-Iraqi artistic heritage–its stories and songs–into its own growing cultural narrative. Ahmed has collaborated with Toronto cultural institutions such as: Canadian Opera Company, Aga Khan Museum, Tafelmusik, Koerner Hall and Lula Wold. Moneka is one of the founders of Moskitto Bar and the creator/leader of Moneka Arabic Jazz. He has been an Artist-in-residence with Driftwood Theatre Group and a Stingray Rising Stars Finalist 2019 at TD Toronto Jazz.
Our ability to support all of these artists and projects would not be possible without the invaluable long term contributions of the Canada Council, Ontario Arts Council, Toronto Arts Council, and in particular a very generous multi-year donation from The Northpine Foundation.
Thanks also to The Metcalf Foundation, The Connor, Clark & Lunn Foundation, an anonymous patron, and our many donors.