Angels Unawares – Year 5 Commission
In Angels Unawares, seventeen-year-old Faith has a penchant for violence and a habit of picking fights. When her guardian angel oversteps his bounds to defend her, all hell breaks loose – literally – and they find themselves in the midst of a new war in heaven. Angels Unawares uses epic stage fights and ensemble movement to bring badass women centre stage and questions how far is too far when it comes to protecting the people we love.
Angels Unawares was commissioned in 2020 in the fifth year of Nightswimming's 5×25 initiative.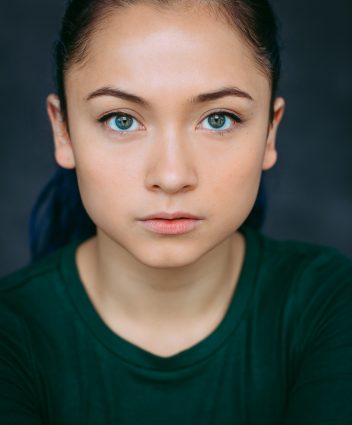 Heidi Damayo is a multidisciplinary theatre artist and queer, hapa prairie girl from Calgary, Alberta. Her playwriting credits include Morning Glory (LEAP at The Arts Club), LIVE (LEAP and Ignite Youth Festival), and Home Fires Burning (UBC Centennial Celebration). Acting credits include Mustard (Arts Club/Belfry Theatre) and New Canadian Kid (Green Thumb).
Dramaturgy & process
Heidi is currently in the first phase of writing for Angel Unawares. The process has been somewhat delayed because her plan was to incorporate stage combat workshops into the creation process to inspire the writing of new scenes. Although Covid-19 and the months of quarantine in 2020 has postponed that process, Heidi continues to meet with Brian and Brittany to discuss other ways to continue the development of the piece until she is once again able to work with colleagues in Vancouver to explore ways in which stage fighting will infuse the writing and staging of the play.