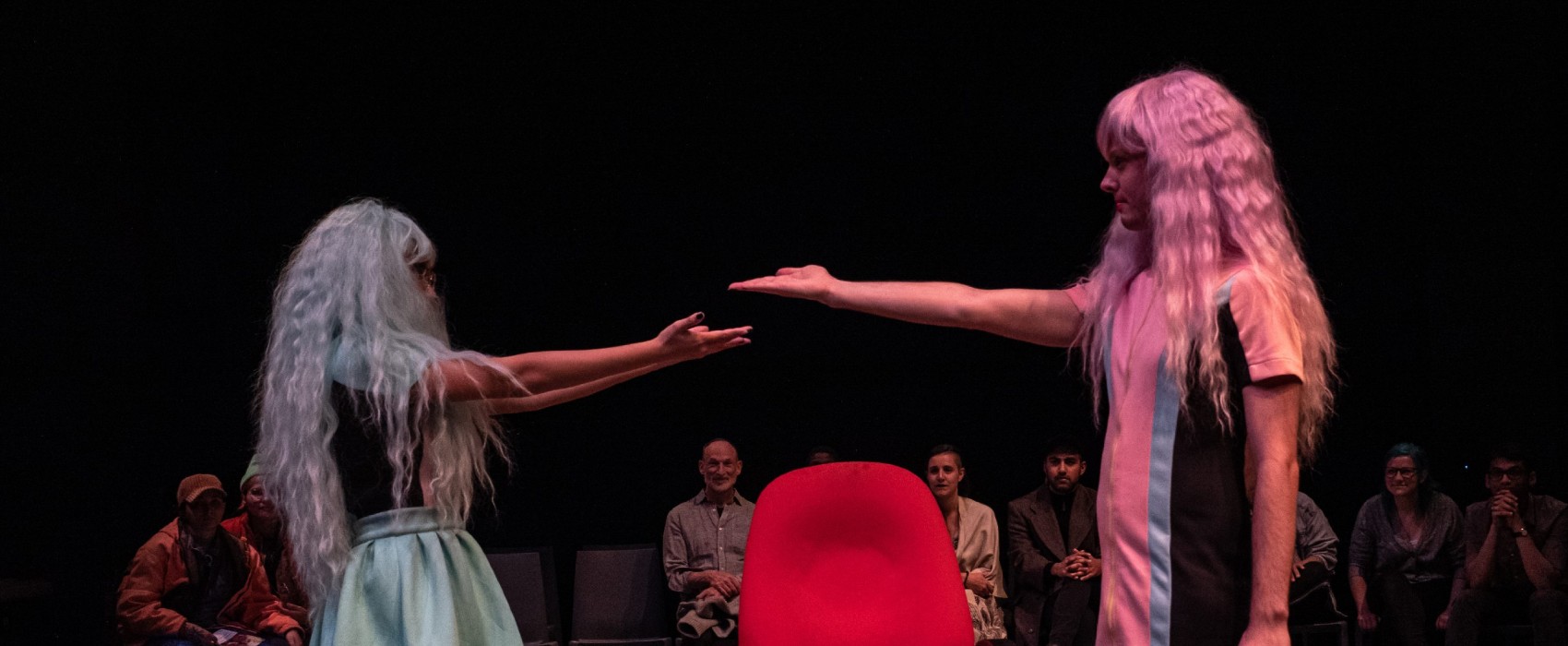 Creators-in-Residence
My playwright residency at Nightswimming was an invitation to dream, provoke, and shatter my understanding of storytelling.Jeff Ho
Each year we welcome artists into Nightswimming as our Creator-in-Residence, with the generous support of the Ontario Arts Council residency program. While many of these artists are playwrights, we encourage interdisciplinary approaches to making performance, and invite artists working across forms and disciplines to focus on a creative project of their choosing. We provide dramaturgical support throughout each residency, however the creative process is always designed by the artist. 
Through these residencies, Nightswimming gets to know artists we might otherwise not have an opportunity to work with, and artists have access to resources to support their self-directed creative projects. Often these grow into longer term relationships. Our collaborations with Anita Majumdar on The Fish Eyes Trilogy, Jani Lauzon on Prophecy Fog and Sunny Drake on Child-ish evolved directly from their residencies at Nightswimming. We are also happy to support artists on projects that find homes with other companies, such as Jordan Tannahill's Concord Floral and Colleen Wagner's The Living.
Nightswimming leaves space for artists to work at their own pace and in their own direction, and allows the pieces to fully become what they are meant to be.Christine Quintana
Creators-in-Residence since 2005
xLq, Jasmine Chen & Aria Umezawa, PJ Prudat, Sunny Drake, Jani Lauzon, Jeff Ho, Christine Quintana, Catherine Hernandez, Jordi Mand, Jordan Tannahill, Colleen Wagner, Andy Massingham, Martin Julien, Anita Majumdar, Ned Dickens.
Current Creators-in-Residence