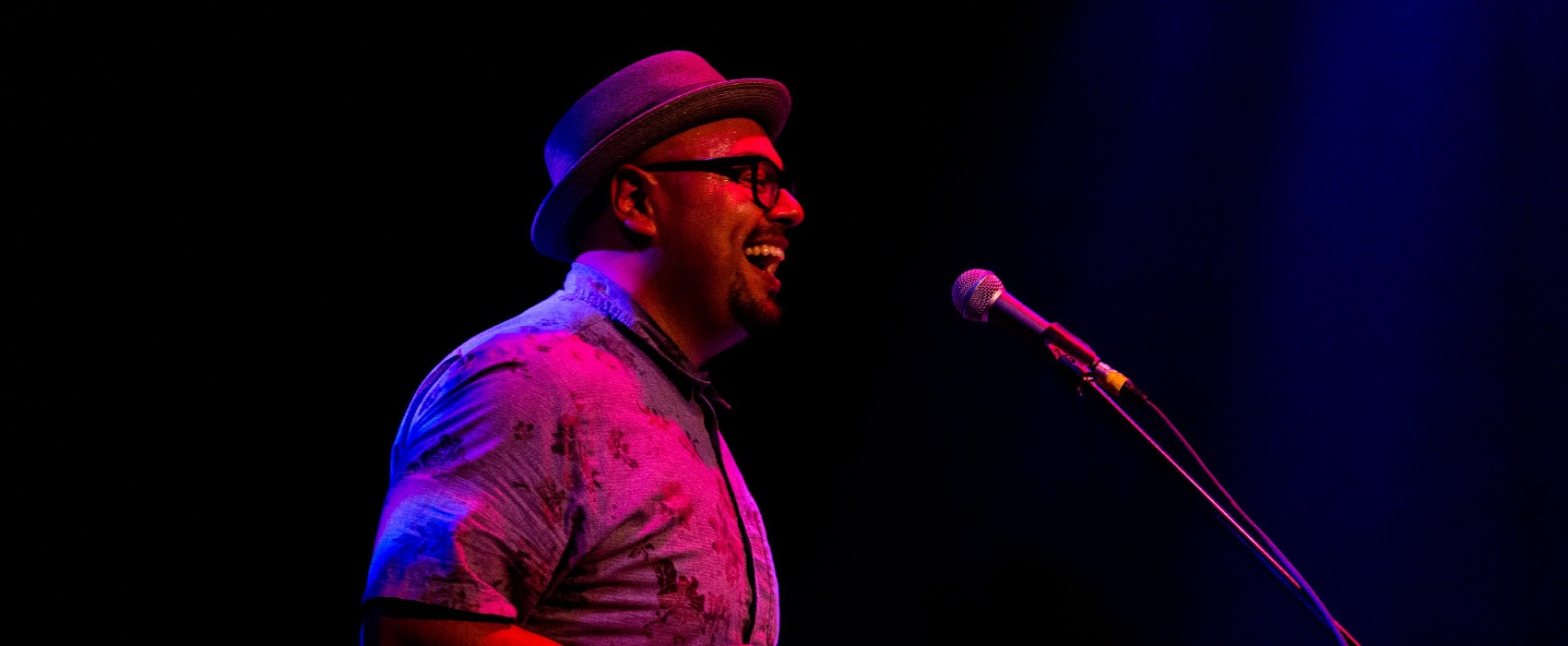 How We Work
Nightswimming is a process-oriented company and its unconditional support for the playwright and the play makes it not only unique in Canada, but indispensable for new Canadian plays.

Carmen Aguirre
All Nightswimming projects begin by asking an artist to propose an idea that – because of its form, content or scale – they would not be able to pursue otherwise. We want them to work on a dream project; we are interested in the idea they are afraid of, or have put aside for other, more easily realized projects. Conversations about stories, ideas, form, structure and creative process establish a relationship, and if the right idea emerges – one that fits both their desire to create and our desire to explore – we offer a commission.
As they ruminate and begin to create, they have access to Brian and Brittany for conversation, research, encouragement, advice and deadlines. These are the nuts and bolts of the dramaturgical process: meetings exploring the topic, content and structure; readings, workshops and public presentations; script revisions; and the involvement of actors, dancers, composers, designers.
A commission is the beginning of a relationship that will continue until the show is produced, regardless of how long that takes. As the piece develops, we promote the emerging work to potential producing partners, seeking out collaborators who will find a passionate connection to the piece and commit to its production. This can occur swiftly, or take years, depending on the nature, scale and needs of each project. We are patient at Nightswimming; each piece must determine its own pathway and timeframe.
The goal of every process is to give us a greater understanding of the creator's intentions and the ability to realize them theatrically. The structure and activities of a workshop are essential elements of Nightswimming's contribution to the creation of each new piece. Our goal at all times is to inspire the artist to create. This can take many forms, from a simple reading of a new draft, to giving Judith Thompson the time and space to explore improvisational mask work, or working with Anita Majumdar on new approaches to Bollywood choreography. We design each process carefully – in full collaboration with the artist – and specific theatrical questions motivate each stage of this process.
In order to develop a distinctive visual approach for our work, we seek out designers who can provide an environment that will play a variety of metaphorical roles as well as support the required theatrical action.
The designers' presence is invaluable to the development of each piece. Workshop productions, with design elements and public audiences, are central to the creation of many works and are utilized whenever necessary to further the artistic process.
We meet artists through the proposals we read for 5×25, Pure Research, and the OAC Recommender program. We listen carefully to artists speaking at conferences and events. We attend readings, workshops and performances at festivals and theatres to see artists in action. We're searching for artists with bold ideas who will also challenge and expand our own approaches to theatre and performance.
Questions are at the heart of our artistic choices. They are the core of the dramaturgical process. We seek artists who are asking hard questions about the world, about the work we do, about the stories they are telling and about the audiences we perform for. That's why in addition to commissioning and developing new works across multiple disciplines, we also have made a commitment to performance research. We believe in long term relationships, knowing that the questions we ask each other, and our audiences, get bolder and stronger over time.
Nightswimming is always looking to the future of performance: the stories we tell, who tells them, how we tell them, the ways we actively engage our audience members, and why these stories are necessary.
Nightswimming has a very fine understanding of how to present stories that are set in an alien landscape, without explaining too much, yet maintaining all the intricacies that are specific to that culture.

Anosh Irani