The nearest subway station is Union Station, which is wheelchair accessible. Details are available on the TTC website here.
Nightswimming's office is on the third floor of 250 The Esplanade which can be accessed via elevator or stairs. To find our office, enter through the black iron gates off of The Esplanade (between the convenience store and cafe), enter the glass doors of the lobby, and take the elevator to the third floor. Once you exit the elevator, pass the fire extinguisher on your left and take a left down the hall to Suite 307. Please knock on our door for entry.
There are bathrooms on the third and fourth floors with wheelchair accessible stalls on the second floor.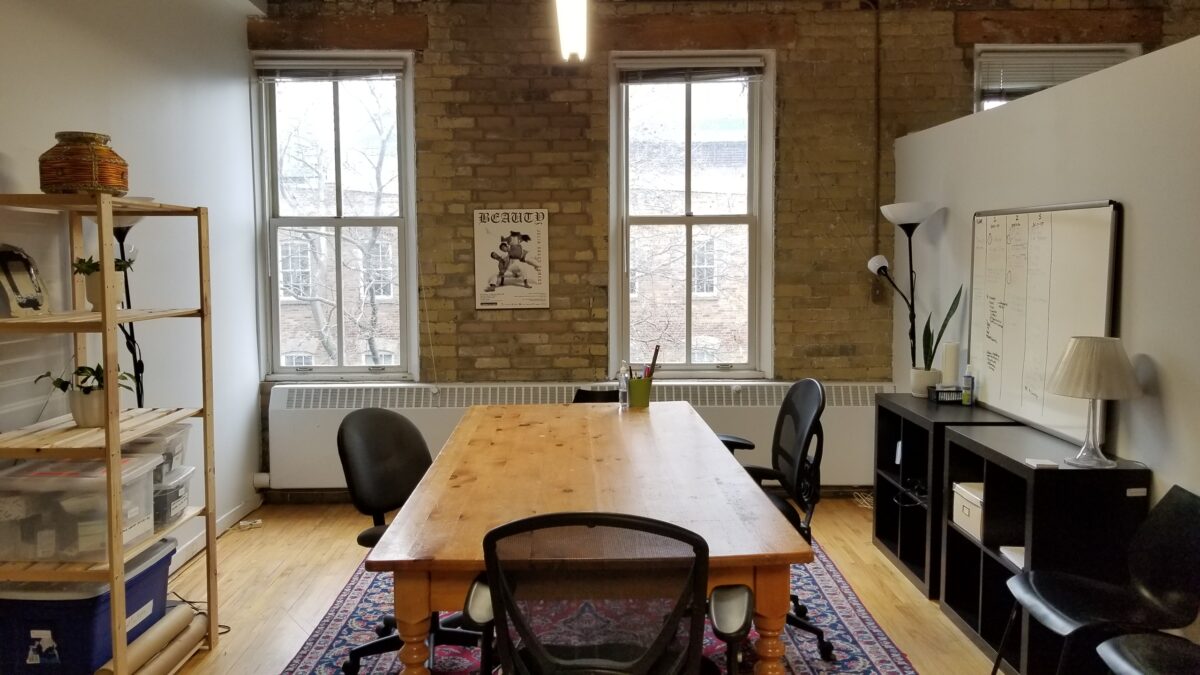 Our office is a small co-working space with one large table at the centre, one desk to the side, shelves on the periphery, and a small coffee/water cart located immediately when you enter. We have two large north facing windows for natural light, fluorescent overhead lighting, and standing lamps.
If you have any questions, please contact Producer Gloria Mok at gloria@nightswimmingtheatre.com.