The nearest subway station is Union Station, which is wheelchair accessible. Details are available on the TTC website here.
Nightswimming's office is on the third floor of the Case Goods Building which can be accessed via elevator or stairs. To find our office, enter from the north or south entrance off of Case Goods Lane or Distillery Lane, take the elevator situated in the middle of the building to the third floor. Once you exit the elevator, pass the bathrooms and take a right down the hall to Studio 310. Please knock on our door for entry.
There are male and female bathrooms on the first and third floors with one wheelchair accessible stall in each bathroom.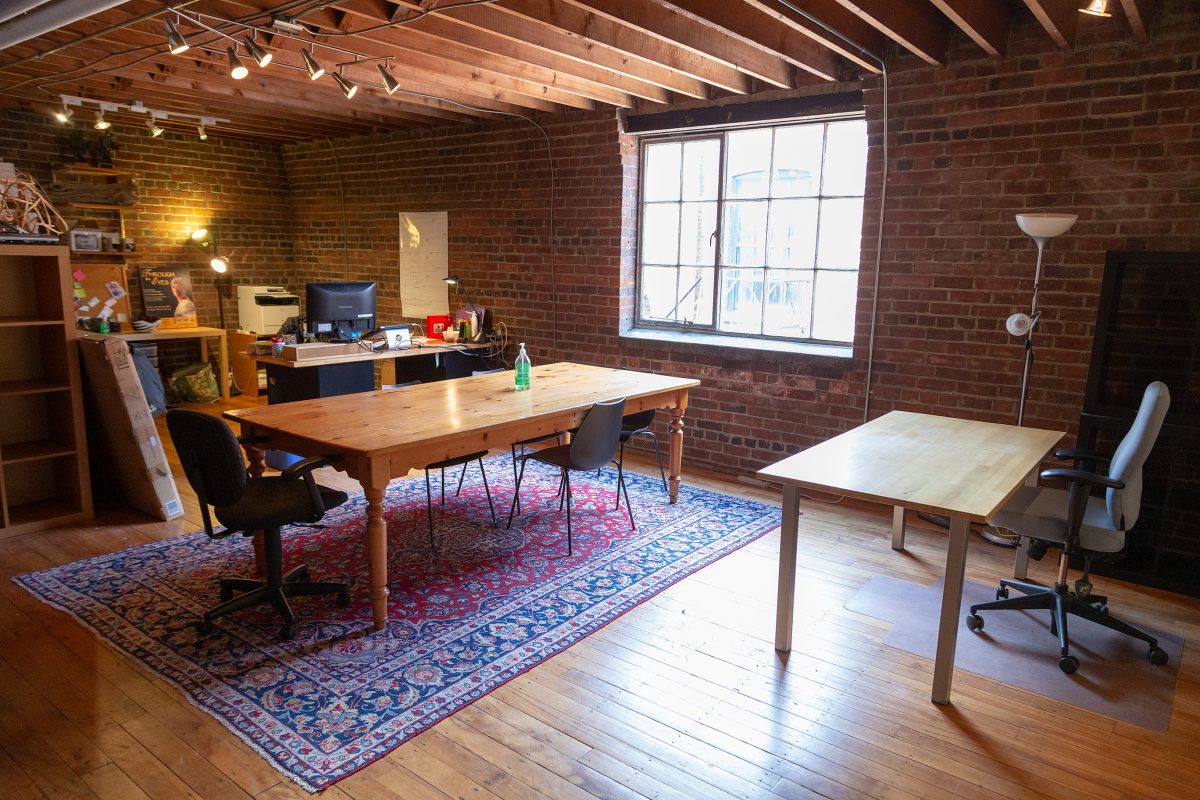 Our office is a small co-working space, with one large table in the middle, three desks on the periphery, and a small coffee/water cart located immediately when you enter. We have one large north facing window for natural light, ceiling lighting and standing lamps.
If you have any questions, please contact Producer Brittany Ryan at brittany@nightswimmingtheatre.com.